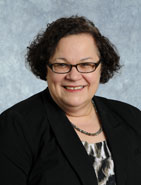 Patient centered care is important because it is the right thing to do.
Cleveland, Ohio (PRWEB) March 13, 2014
In CHAMPS Patient Experience's most recent blog post, "Why is Patient Centered Care Important?" Carol Santalucia shares her thoughts on the topic. Although value based purchasing, HCAHPS scores and reimbursement dollars are all important, Santalucia explains theses issues are not why patient centered care is important. Patient centered care is important because it is the right thing to do.
Santalucia discusses when patients arrive at a medical facility they are very anxious and scared. When employees deliver care that is patient centered, they are much more likely to help lesson that anxiety and engage patients as partners. This means that patients are more likely to feel respected and valued. When employees master the art of delivering patient centered care, they enjoy a better reputation, patient loyalty increases, HCAHPS scores are elevated, and the bottom line improves.
Santalucia closes her blog by urging readers to never lose sight of the real reason patient centered care is important. She also asks readers if they agree with her answer to the question, "Why is patient centered care important?"
To learn more about the CHAMPS Patient Experience blog, PX Perspective, visit http://www.pxperspective.com.
###
In partnership with Santalucia Group, CHAMPS Patient Experience offers a variety of services to enhance the patient experience. Led by Carol Santalucia, a recognized leader in patient experience with more than 30 years of expertise, CHAMPS offers outcomes-based services designed to create an optimal patient experience. We believe providing an optimal patient experience not only makes sense intuitively but also leads to improved healthcare outcomes, increased patient loyalty and an enhanced financial position for our clients. To learn more about us and our services, visit http://www.champspatientexperience.com.