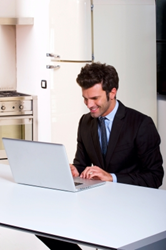 Owning real estate is now more common in many families who are trying to build more income to use during retirement years although not every property owner is successful
Columbus, OH (PRWEB) February 19, 2015
Owners of real estate who use properties to earn passive income can have many questions about whether to sell an underperforming home or not. The JWB company is now including a why sell rental property guide on its website to help answer questions for investors at http://www.jwbrealestatecapital.com/should-i-sell-my-rental-property.
The posted information is expected to provide a source of knowledge for property owners who are not achieving a steady income flow with a rental how to find out exactly why. The selling guide provides a primer of how to determine if a home can be turned into a profitable income source.
"Owning real estate is now more common in many families who are trying to build more income to use during retirement years although not every property owner is successful," said one JWB Group source.
Because of the various pros and cons of owning an investment property are not always explained to investors, the JWB company content now presented was written to provide both disadvantages and advantages of property ownership. A beginner who does not yet own a property although is confused about the process can also find helpful information in the guide.
"We're helping more investors who have varying levels of knowledge about the rental industry through our posted guides, programs and published tips," said the source.
The JWB Real Estate Capital company recently posted helpful data for purchasers of a first rental home to learn how to save cash during the buying process at http://www.jwbrealestatecapital.com/how-to-save-money-buying-rental-homes. This page has been revised this month with additional tips now provided in video form.
About JWBRealEstateCapital.com
The JWBRealEstateCapital.com company has one of the most respected turnkey programs for property investors in the housing industry. The company provides an income generation program for all clients monthly. The JWBRealEstateCapital.com company has been overviewed by the New York Times this year for its direct contributions to the new home construction market in the United States.