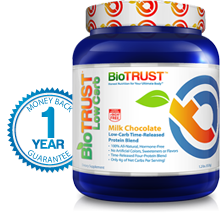 Today marks day 18 of the experience, and Johnson has knocked off about 9 pounds thus far, but worries that he has hit a "plateau."
(PRWEB) October 30, 2013
Randy Johnson has amassed quite a following on http://whyamifat.org by posting his day-to-day weight loss details and pictures while progressing through the 4 Cycle Solution fat loss program. Today marks day 18 of the experience, and Johnson has knocked off about 9 pounds thus far, but worries that he has hit a "plateau."
At the behest of 4 Cycle Solution creator Shaun Hadsall, Johnson gave in today and ordered three powerful supplements from the BioTrust Nutrition line. He chose their protein product, amino acids, and the real plateau buster, LeptiBurn. Its primary component is the hormone leptin, which controls every other weight loss hormone in the body. The reason for its supplemental usefulness during a dieting phase is that the body's natural production of leptin decreases as calorie intake decreases. This reduction tells the body to horde fat as a matter of survival - its the body's way of coping with "starvation." With LeptiBurn, Johnson hopes to continue burning fat for energy while dieting by keeping the fat burning hormone leptin at high levels. He believes the logic to be very sound.
The Branch Chain Amino Acids (BCAA) from BioTrust will help preserve lean muscle mass during calorie reduction cycles - this is something that Randy values highly.
As for the protein blend, BioTrust Low Carb, Johnson has done a lot of research leading up to this purchase, and emphatically decries the relative "equivalence" of many products. The way BioTrust product is pure and balanced, excluding harmful additives used by competing protein producers while including the upper echelon of protein components.
Summarily, this is a big step for Johnson, who had previously aimed to avoid supplementing throughout this ongoing weight loss journey.
Johnson has the door open to the public to follow along with his fat burning journey at whyamifat.org, where he continues to detail his daily experience using the 4 Cycle Solution program. Using BioTrust supplements is a brand new component of this saga, and the expectations are high.
About whyamifat.org: Webmaster Randy Johnson has been interested in weight management and fitness for many years now, but for so long had failed to see the forest from the trees. It wasn't until a recent in-the-mirror "jolt" that brought him to the consciousness of his personal failure with nutrition and exercise, as evidenced by the guy in the mirror. Ever since, Johnson has been dedicated to immersing himself in the science and self-activism of staying fit and healthy, and this website is his "journal."