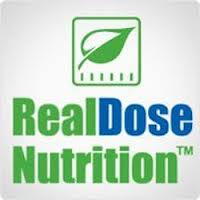 It is these hormones, and what a person does to affect their levels, for better or worse, which makes all the difference.
(PRWEB) November 16, 2013
Randy Johnson of http://whyamifat.org is a fan of Dr. Steven Sisskind. Why? Because the "secret weapon" behind his body transformation has been RealDose Weight Loss Formula No. 1 created by Sisskind.
This is not to say that Randy leaves imprints on the couch while stuffing down harmful foods and pounding beers. "There is a certain degree of accountability and responsibility that comes with burning fat, regardless of what supplementation you engage," says Johnson. That is to say, he asserts the need for responsible behaviors in the nutrition and exercise arenas, which only then can a weight loss pill prove effective as a complementary supplement.
Having established the proper framework for weight loss supplementation, Johnson will readily speak to the logic and science which undergird the Weight Loss Formula No. 1 product. His own weight loss journey (complete with daily data and weekly pictures on his website) has prompted him to seek new knowledge and engage new frontiers in pursuit of lasting weight loss, and Sisskind's creation makes all the sense in the world.
Dr. Steven Sisskind's message, when discussing weight loss, surrounds the existence of four key hormones which play a pivotal role in body weight. It is these hormones, and what a person does to affect their levels, for better or worse, which makes all the difference.
It was this particular discovery by Johnson, as delineated clearly by Sisskind, that ultimately provided the "jumpstart" that Johnson needed to start sloughing off the fat.
Johnson has transcribed Sisskind's important message on his website and provided a link by which readers can access. Here is that link.
Click here for more information regarding Dr. Steve Sisskind and RealDose Nutrition.
About whyamifat.org: Webmaster Randy Johnson has been interested in weight management and fitness for many years now, but for so long had failed to see the forest from the trees. It wasn't until a recent in-the-mirror "jolt" that brought him to the consciousness of his personal failure with nutrition and exercise, as evidenced by the guy in the mirror. Ever since, Johnson has been dedicated to immersing himself in the science and self-activism of staying fit and healthy, and this website is his "journal".