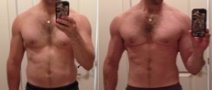 It's a pretty big deal, but the majority of people are either in the dark or simply don't care.
Omaha, NE (PRWEB) June 17, 2014
Webmaster Randy Johnson of WhyAmIFat.org is always interested in the latest and greatest insights relating to health, weight loss, and nutrition. Today, he reports on the silent-but-deadly reality of breakfast cereal. It's a pretty big deal, but the majority of people are either in the dark or simply don't care.
Quoting Dr. Steven Sisskind of RealDose Nutrition, Johnson writes, "After being exposed to very high temperatures and very high pressure, the grains that go into almost all of the major brands you see on the supermarket store shelves are not only unhealthy, they're poisonous."
Johnson continues, "The machine that makes ALL cold breakfast cereals is called an extruder, which takes a slurry of grain and water and forces it through tiny openings that create the little O's, flakes, or whatever trendy shapes the manufacturers dream up. After being shaped, the cereal is sprayed with a coat of oil and sugar to give the cereal its signature "crunch" before going soggy in your morning breakfast bowl. That may sound innocent enough, but here's the problem: The extrusion process destroys the nutrients in the grains, especially the proteins. It even wipes out the synthetic vitamins the manufacturers add to make the cereal appear more nutritious."
It's not a matter to be taken lightly, since most families have these cereals in the pantry, and the health of all cereal consumers is in jeopardy. It's not something that immediately makes a person fall over and die, but rather insidiously sets up the body for longer-term disease and general malaise.
Click Here for the full expose by Dr. Sisskind
About whyamifat.org: Webmaster Randy Johnson has been interested in weight management and fitness for many years now, but for so long had failed to see the forest from the trees. It wasn't until a recent in-the-mirror "jolt" that brought him to the consciousness of his personal failure with nutrition and exercise, as evidenced by the guy in the mirror. Ever since, Johnson has been dedicated to immersing himself in the science and self-activism of staying fit and healthy, and this website is his "journal."