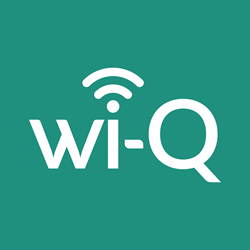 "Apps aren't the future for the catering industry. Consumers will soon be inundated if every brand has an app"
(PRWEB UK) 6 September 2016
Restaurant Tech Live is dedicated to the emerging technology and services that are shaping the future of restaurant businesses, bringing together the latest products, services, systems and advancements from across the globe. The event will feature 200 suppliers and 150 expert led seminars along with talk shows, live demos and networking areas.
With proven ability to significantly boost revenue and improve customer service, one particular development that has attracted the industry's attention is the web-based integrated HTML mobile ordering solution introduced by Wi-Q, a UK-based technology company. The Wi-Q team will be demonstrating how the software works at stand 1232, offering their visitors a cup of complimentary coffee.
Wi-Q's state-of-the-art solution, also called Wi-Q, is instantly accessible via Wi-Fi or any mobile connection, conveniently placing the menu, ordering and payment capability in a consumer's hands. Unlike an app, there is no need to download, register, log-in, update or use up mobile storage space. It's also easier for staff to make daily updates whether it's to menus, daily specials or event promotions. Features include network agnostic Wi-Fi, app integration, multiple customer payment options, pre-load payment cards, EPOS integration or standalone ordering, pre-order, takeaway and favourites. It also allows restaurants to clearly display ingredients, allergy information, gluten-free options and nutritional content, which is expected to become a legal requirement in the near future.
With the software achieving a global presence within just a few months of being introduced, Stephen Kennedy, Wi-Q's Non-Executive Chairman, explains why he thinks it has made such an impression: "It is now unusual for someone not to have some kind of mobile device on them, which is why so many businesses have turned to apps to communicate with their customers. But apps aren't the future for the catering industry."
"Consumers will soon be inundated if every brand has an app – they use memory, need updating and require log-in; they will become a hassle," continues Stephen. "It's like the scenario with loyalty cards – customers loved them but got overloaded with a purse full of cards. HTML technology has moved forward and can deliver a ubiquitous solution like Wi-Q, where consumers can access a branded, user-friendly ordering and payment solution via Wi-Fi from any mobile device."
"In a recent survey we carried out in partnership with The Caterer magazine, 68% of respondents said their customers are now less tolerant to wait to order or pay. The successful venues will be those who embrace technology to give their customers choice without limitations in how they browse, order and pay," he concludes.
Wi-Q founder CEO Graham Cornhill adds: "With Wi-Q enabled venues reporting an average beverage sales uplift of 15%, the figures prove that given the choice of when and how to order, customers will spend more if they don't have to wait for service. Restaurant Tech Live will attract the forward-thinking restauranteurs from across the world, so the event will be an ideal opportunity to demonstrate how Wi-Q can help them take their business into the future."
Wi-Q is available now as a revenue-based SaaS model with little or no capital investment. For further details, visit http://www.wi-q.com
ENDS
Editor's Notes
Wi-Q is a revolutionary software company founded by a stakeholder group including multi-millionaire entrepreneur Graham Cornhill, who recognised a gap in the market to help shoppers with their purchases and ultimately put them at the heart of the sales process. The resulting technology, also called Wi-Q, has initially been aimed at the hospitality industry, but has the scope to be rolled out across any retail outlet, and is the world-leading integrated HTML software solution that is set to revolutionise the hospitality industry by placing the menu and ordering capability in the customers' hands.
Wi-Q won the Technology Innovation Award at Hotelympia 2016 and has been shortlisted as a finalist in Digital Achievement/Innovation category of The Caterer's Digital Visions Awards
Restaurant Technology Live, takes place on 27 & 28 September 2016 at the ExCel, London, and runs alongside Takeaway & Restaurant Innovation Expo, Restaurant Design, Street Food Live and The Food Entrepreneur Show.
Tickets are free to order at http://www.restauranttechlive.co.uk/