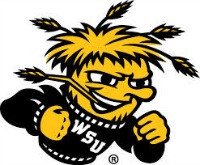 Our goal is to provide a great camp experience for kids who want to learn the game and improve their skills.
San Rafael, CA (PRWEB) April 10, 2014
The Nike Golf Camp at Wichita State University is directed by Head Coach, Tom McCurdy. Tom is in his seventh season as the head women's golf coach, where he has completely changed the outlook of the program and brought it to new heights. McCurdy looks forward to helping each and every camper improve fundamental skills and overall course confidence.
"We're excited to partner with Nike Junior Golf Camps this summer," says Head Coach, Tom McCurdy. "Our goal is to provide a great camp experience for kids who want to learn the game and improve their skills. We have all of the golf and housing facilities on campus and our staff is very experienced in teaching, coaching, and playing the game at the collegiate level."
This program includes all golf instruction, meals, housing, and evening activities as well as a day camp option, from 9:00 a.m. – 5:00 p.m. each day, which includes golf instruction, lunch, and course play. The camp is open to boys and girls of all abilities, ages 10 to 18, and takes place from June 15th – 19th, 2014. Overnight participants are housed on campus in the dorms at WSU and head to Braeburn Golf Course for golf instruction each day. Campers have the privilege of learning from Division I coaches and players from the Wichita State Golf program.
During the morning instructional sessions, campers train in small groups on putting, chipping, pitching and full-swing. Each afternoon, golfers continue their training in course play focusing on shot selection, course management, rules and etiquette under the supervision of the staff. In the evenings, campers engage in activities ranging from swimming, movies, field games and campus tours, while residing in the campus dormitories.
"The addition of Wichita State to our family of camps is huge," states National Director of Nike Golf Camps, Nicholas Brunner. "Coach Tom McCurdy and his Assistant Coach, Krista Peterson, are dedicated to offering the very best golf camp experience to junior golfers of all skill levels. We couldn't be more thrilled to add another Division I program to our camp family."
About Nike Golf Schools & Junior Camps
Nike Golf Schools & Junior Camps (NGJC) is a division of US Sports Camps, Inc., America's largest sports camp network. NGJC offers junior overnight and day camps, and advanced player schools at over 90 locations nationwide. Since 1994, more than 150,000 junior golfers have participated in the camps.
Players, coaches, parents and media members interested in Nike Golf Camps and US Sports Camps can visit the company's website at http://www.USSportsCamps.com/golf or phone 1-800-NIKE-CAMP.