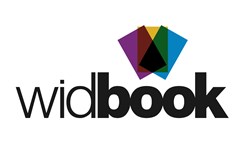 Widbook is a community for sharing stories worldwide - the first of its kind. Because it facilitates the process of creating ebooks, it is helping to change the conventional publishing market.
San Francisco, CA (PRWEB) January 28, 2014
Widbook, a digital community that is being considered the new hot spot by readers and writers worldwide, ended 2013 with astonishing growth in its user base. In a six-month period, this number increased more than five times, and today the network has over 200 thousand members.
After receiving its first investment in January 2013 - a major feat for a publishing startup, which demonstrates the company's innovative and promising nature - Widbook kept right on growing. Among other features, it launched applications for Android and iOS systems that enable free access to all ebooks on the social network and interaction between users.
"We are really happy about what we have achieved. In our community, readers and writers find the chance to have their stories told and read by an audience from all continents," says Flavio Aguiar, CEO of Widbook. "With this incentive, we strive to further develop the platform so as to always offer a top-notch user experience. Widbook will bring great new developments in 2014," he adds.
In October the company attended the Frankfurt Book Fair in Germany, the top gathering of the publishing industry. There it released the collaborative ebook "The Future of the Book Market", with contributions by renowned writers, entrepreneurs, chroniclers and international researchers. In the same month, it opened its first office in the U.S., in San Francisco.
2013 also saw good North American authors and books getting consolidated within the community. The five most read categories in the United States were: Fantasy, Romance, Novel, Humor & Comedy and Literature. And the North American cities with the most ebooks published in 2013 were: New York, Shreveport, Dover, Hustisford and Greenwood.
Among thousands of titles published and read worldwide, the English-language works that got the most attention and views in the U.S., in 2013 were:

In Ink, by 18-year-old Kaity Elisa from Utah, who told us why she chose Widbook: "I wanted to post a little of my project to get some feedback possibly and share it with the people of a new book website".
The Wedding Plan, by Daisy Smith
The Recipe Book, a collaborative ebook with contributions by several writers and food lovers.
Confessions of the High School Bad Boy, by Satrina Force
My Muted Mate, by Marisa Ledesma-Reed
The Woman, by Michael Pettit, a writer from Philadelphia who said: "I published The Woman on Widbook because I wanted to share my love of writing with a larger audience. It's been a great experience - and surprise - to have so many people from all over the world read my story and follow my other writings. Much communication these days centers on instant and condensed news and entertainment, so it's great that a platform like Widbook exists to confirm that many people want to take the time to write and read while helping others enjoy these pleasures too."
In addition to its 200 thousand members, Widbook already has 3 thousand published ebooks, and 12 thousand underway in the writing and publication process. The four North American authors who most published ebooks on Widbook in 2013 were: Stacey Posey (Rose P456), Paralises Alhem, Chelsea Romano and Marisa Lesdema Reed.
As for this year, the travel collection published on Widbook by brother and sister Tom Kando and Madeleine Kando, Amazing Travel Stories, is the ebook that got the most attention and views up to now.
Anyone can start using Widbook for free by creating an account on the website http://www.widbook.com, or connecting via Facebook.
About Widbook
Widbook is a community for sharing stories worldwide - the first of its kind. By creating a profile on the social network, anyone can create books, articles, recipes, tips, posts and different kinds of content in an ebook format. Users can share their favorite works on social media and interact with their favorite writers. All free of charge. Widbook is integrated with Facebook, Twitter and Evernote. Because it facilitates the process of publishing works, it is helping to change the conventional publishing market.
In all, over 12,000 works are being written, 3,000 have already been published, and the number of members has reached 200 thousand in over 100 countries, with strongest concentration in the United States, followed by Brazil and India. One interesting and proprietary tool developed by Widbook offers the possibility of collaboration. Writers can invite others to write collaborative ebooks. A project can thus have several authors or receive different contributions, as well as feedback from the community.
Widbook was created by Flávio Aguiar, André Campelo and Joseph Bregeiro, and it has just opened an office in San Francisco, USA. In Brazil, the startup drew investments from the W7 Brazil Capital fund in January 2013, and since then it has been registering rapid global growth, quickly confirming its position as the leading global crowdwriting platform.