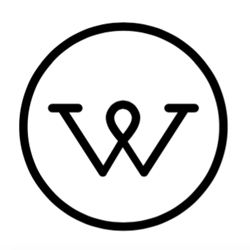 This integration comes at a pivotal time in the legalization effort. Dispensaries are spending time on-boarding new systems and also have an urgent need for additional distribution across key channels... - Dan Nelson, CEO of Wikileaf
Seattle, WA (PRWEB) June 01, 2017
Wikileaf, the first online price comparison tool for medical and recreational cannabis announced an exciting integration with the Green Bits cannabis retail management platform. The integration gives Wikileaf dispensary partners a quick and easy way to publish new and current inventory to Wikileaf medical and recreational cannabis consumers.
"This integration comes at a pivotal time in the legalization effort. Dispensaries are spending time on-boarding new systems and also have an urgent need for additional distribution across key channels, while also continuing to build customer awareness. Our efforts are tailored to save dispensaries time, and offer them new touch points with cannabis consumers." - Dan Nelson, CEO of Wikileaf.
Wikileaf dispensary partners can now have their menus automatically updated and online within minutes, eliminating the need for continuous manual edits. With a few simple clicks, dispensaries can take full advantage of our new partnership.
Wikileaf will be leveraging major partnerships across distribution channels as new dispensaries are added. By joining the Wikileaf platform, dispensaries will have access to consumers across our mobile apps on Apple iOS and Google Play, our desktop experience, in addition to Hightimes.com, and TheWeedBlog.com. The combined network offers millions of views per month.
For consumers, the Green Bits and Wikileaf partnership allows us to provide the Wikileaf community with the most accurate prices and inventory information.
About Wikileaf
Wikileaf is the first price comparison tool for medical and recreational cannabis. Now operating in 16 states as well as Canada, Wikileaf.com and its mobile apps provide consumers and patients access to transparent pricing, strain research, and up-to-date industry news and information.
About Green Bits
Green Bits is a retail management platform that helps legal cannabis retailers grow their businesses. Green Bits serves more than 600 cannabis retailers in 5 states – Alaska, Colorado, Nevada, Oregon and Washington – with more than $1.4 billion in annual sales processed through the Green Bits point-of-sale. The company was founded in 2014 and has offices in San Jose, California, and Portland, Oregon.