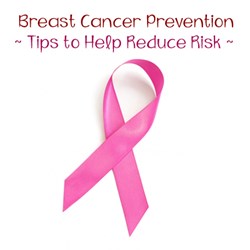 In the world we live in today, everyone has to be informed about the dangerous chemicals found in many products we use daily
Plantation, FL (PRWEB) October 08, 2013
Toxin-free, eco friendly company, Wild Mint, has a mission to help people live healthier lives by sharing invaluable information about toxic chemicals and safer solutions on their website, http://www.WildMintShop.com. For National Breast Cancer Awareness Month, the company is sharing tips on prevention methods that studies have shown might reduce people's risk of obtaining breast cancer and other serious diseases.
One particular chemical of concern as a major risk factor for developing breast cancer is Bisphenol-A or "BPA," an endocrine disrupting chemical that can have harmful effects on the human body. BPA is present in many plastic products, the lining of most cans, and other items in the environment. Exposure to BPA has been linked to serious health concerns including infertility, diabetes, heart disease, miscarriages, and increased susceptibility to breast and prostate cancer.
Women especially should be careful to avoid products containing BPA, since it may be harmful to a developing fetus. In a recent study by the Breast Cancer Fund, it was shown that fetal exposure to BPA, particularly in the first 11 weeks of pregnancy, could cause later-life diseases including breast cancer (Disrupted Development, The Dangers of Prenatal BPA Exposure, Sept. 2013, Breast Cancer Fund).
"In the world we live in today, everyone has to be informed about the dangerous chemicals found in many products we use daily," said Wild Mint President, Hannah Helsabeck. "Being aware of these toxins is an important first step to help people move towards healthy, positive lifestyle changes."
Avoiding BPA and other toxic chemicals that could contribute to breast cancer and other diseases means working towards creating a non toxic home and healthy environment. Below are some tips that research suggests families should try to put into action:
1) Know About Plastics – Avoid plastics that contain hormone-disrupting phthalates, especially polyvinyl chloride (PVC), often recycling code 3. Also look out for BPA, sometimes labeled with the recycling code 7 (learn about plastic codes by viewing this Plastic Cheat Sheet).
2) Don't Heat Up Plastics – When plastics are heated (microwave, dishwasher, or leaving in a hot car) they leach toxins faster. Remember, even those plastic products labeled "microwave safe" may leach toxins.
3) Cook with Safer Cookware – Non-stick pans may be made with toxic PFCs that can release PFOA, a likely human carcinogen, at high temperatures. Families can stay safe by choosing safer stainless steel, lead free ceramic, or cast iron cookware.
4) Switch to Safer Reusable Beverage Bottles – Single-use water bottles may contain phthalates, and reusable plastic bottles may contain BPA, but glass and stainless steel are safer bottle drinking alternatives. Look for a reusable glass or stainless steel option (which are also more economical in the long run and better for the environment).
5) Choose BPA-free Baby Bottles and Child Cups – With the increased awareness of BPA risks, some plastic baby bottles and child cups are labeled "BPA free"; however, not all alternative types of plastics have been adequately tested and may still have risks. Instead, choose safer glass or stainless steel baby bottles and cups which are non toxic.
6) Buy Safer Toys for Kids – Many conventional toys today may contain harmful chemicals including phthalates, lead, and formaldehyde. Instead, avoid plastic toys and seek non-toxic safer options such as natural woods and organic cottons.
7) Say Yes to Safer Cleaning Products – Most cleaning products today contain tons of harmful chemicals, and even though some claim to be "all natural" or "green" many of them aren't. For protection, only buy from brands that fully disclose all ingredients in their products and do not have toxic additives.
8) Say No to Toxic Cosmetics – Many beauty products contain carcinogens and endocrine-disrupting chemicals that may increase breast cancer risk. There are toxic ingredients such as fragrances, parabens, and phthalates that should be avoided. Always check labels and make selections that contain only safer, truly natural ingredients.
About Wild Mint
Wild Mint is dedicated to helping people live eco friendly, healthy and non-toxic lifestyles. Started by a mother of 6 in her quest to find safer alternatives to toxin-laden products, the company shares invaluable knowledge and resources on their website, http://www.wildmintshop.com. On a mission to positively influence people's lives, Wild Mint is a one-stop source for trusted information and safer, more environmentally friendly products.