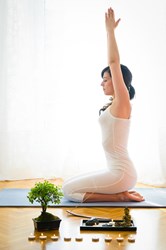 People look to recreation, fitness, and entertaining as ways to unwind and de-stress from their day...but some of these healthy behaviors can become unhealthy if they involve toxic chemicals
Plantation, FL (PRWEB) September 03, 2013
Wild Mint, a toxin free, eco friendly company that offers solutions to create a safer, healthier lifestyle has expanded their website to include lifestyle products. While many conventional products contain harmful chemicals like BPA, phthalates, lead, and formaldehyde, Wild Mint's items are free from these toxins and better for the Earth. Their new selection includes yoga mats, water bottles, camping and hiking gear, candles, and entertainment products.
"People look to recreation, fitness, and entertaining as ways to unwind and de-stress from their day," said President of Wild Mint, Hannah Helsabeck, "but some of these healthy behaviors can become unhealthy if they involve toxic chemicals. People are starting to realize that many items available today are made with toxic materials that can lead to serious health problems, and to help avoid this, they should seek safer alternatives."
Wild Mint added toxin free and biodegradable yoga mats to their site due to the increasing popularity of yoga and Pilates. Some common chemicals to avoid in conventional mats include phthalates and PVCs, both linked to liver cancer and obesity; lead, which can cause impaired intellect, mood swings, and cancer; and dioxins, which are highly toxic and can cause reproductive and developmental problems.
Other consumer concerns include the unnatural fragrances and toxins used to make candles. Candles are intended to help people relax and unwind, but many conventional candles are petroleum based and can release toxins and indoor air pollutants. Wild Mint's natural soy and beeswax candles don't emit toxins, contribute to air pollution, or contain synthetic fragrances or synthetically manipulated oils.
Wild Mint's new lifestyle section also offers toxin free and eco friendly products for the outdoors and entertaining. Reusable containers, dishes, mugs, cups, and utensils made from bamboo or stainless steel give campers healthy and environmentally conscious choices for outdoor activities. For those who love to entertain, Wild Mint has a great plastic-free selection of stainless steel and glass barware, bamboo serving trays and bowls, wine slippers, and reusable straws.
"We realize that toxic products go beyond the items we use in our kitchen and homes," said Helsabeck. "Even our favorite hobbies and activities can be affected by the presence of harmful chemicals. We are excited about this lifestyle section because it allows us to give consumers even more opportunities to include toxin-free, eco friendly, and healthier choices in their daily lives!"
About Wild Mint
Wild Mint is dedicated to helping people live eco friendly, healthy and non-toxic lifestyles. Started by a mother of 6 in her quest to find safer alternatives to toxin-laden products, the company shares invaluable knowledge and resources on their website, http://www.wildmintshop.com. On a mission to positively influence people's lives, Wild Mint is a one-stop source for trusted information and safer, more environmentally friendly products.