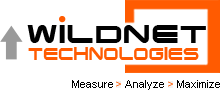 Noida, India (PRWEB) February 25, 2014
In today's tech-savvy environment where a higher percentage of consumers browse and buy products with the help of smartphones and tablets. Bearing the same in mind Wildnet Technologies, a renowned company in SEO industry, is offering mobile app marketing services along with dedicated and result-oriented SEO and SMO services to the clients.
Mobile-friendly websites are the key to the success for any e-commerce company as it makes it easier for consumers to check items and buy whilst on the go. There are many advantages of mobile friendly e-commerce websites and the major one is convenience. An online store that is user-friendly for smartphones and tablets can be accessed anywhere, anytime while traveling or relaxing at home. The store is just a single click away from buyer's mobile device. Recognizing the same, Wildnet Technologies has expanded its services portfolio with the inclusion of mobile app marketing services. Wildnet's mobile app development and marketing service is aimed to provide competitive edge and unmatched cost advantages to the clients.
"We found many online businesses fail to maximize the benefits from the current technology as their sites were not mobile friendly. With the advent of smartphones, tablets and other high-end gadgets, more and more people use Internet on their phone for surfing, researching and even buying products. And this growing trend of mobile usage invoked us to launch a highly effective mobile app marketing service that will help website owners to gain limelight at the front page of the search engine results," said CEO of Wildnet Technologies.
"Consumers prefer mobile-friendly websites against traditional sites for not just being short and snappy but also for hassle-free navigation they offer i.e., mobile users can access and buy products from an online store at the time and place of their choice like while on being road, whilst commuting etc," he added.
About Wildnet Technologies
Wildnet Technologies Pvt. Ltd is a certified ISO 9001:2008 company which is recognized as one of the India's top three leading digital marketing provider. The company is also a Google Adwords partner. Besides offering dedicated search engine optimization (SEO) and design services, the company also offers excellent offshore SEM services. A wide range of services offered by the company include SEO, SMO, PPC, Link Building, Web Designing, Web Development. The company has a team of highly qualified and skilled search engine specialists who offer wide range of services with an aim to generate higher rankings on the search engine pages. The SEO professionals of the company follow the latest SEO techniques and abreast themselves with the up to date SEO developments in the industry.
Contact Details:
Wildnet Technologies Pvt. Ltd.
A - 30, Sector 63,
Noida - 201301 (UP)
India