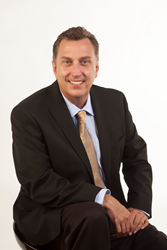 Will brings vast experience and knowledge along with an ambitious and proactive approach.
FORT WORTH, Texas (PRWEB) July 31, 2018
Lifecycle Biotechnologies, a leading life science tools and services supplier, welcomes William "Will" Muzek as Business Development Manager. In this role, Mr. Muzek will lead the company-wide industrial strategic business development efforts to achieve strategic goals and to accelerate Lifecycle's continued growth and expansion.
With over 20 years in business development, Mr. Muzek previously served as Sales Director for Eagle Manufacturing. As Lifecycle continues to expand its vision in the coming decade, Mr. Muzek's formidable experience will be a considerable asset to Lifecycle in its continued work in industrial industries such as biofuels/energy, cosmetics, food and beverage, plastics, chemicals, instruments and supplies.
"Will brings vast experience and knowledge along with an ambitious and proactive approach," said Aaron Schieving, Director of Sales and Marketing for Lifecycle Biotechnologies. "His leadership focus and strategic vision will be tremendously valuable for the next few years."
To learn more about Lifecycle Biotechnologies, the industries it serves, or to learn more about the role Mr. Muzek will fill, please contact Lifecycle Biotechnologies at info(at)lifecyclebio.com, 817.840.7855, or http://www.lifecyclebio.com.
Based in Ft. Worth, TX, Lifecycle Biotechnologies has served the life science industry for 40 years. Lifecycle's products are the beginning of the lifecycle of the lifesaving and life-enhancing medical products used globally today. As a leading life sciences tools and service supplier, Lifecycle fully understands the critical role its products play in many of the world's leading pharmaceuticals, medical devices, biologics, cell- and tissue-based products and many other medical products. While Lifecycle's products aren't used to diagnose, treat, or cure patients, without their contribution, none of this would be possible.