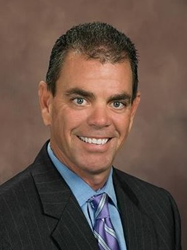 I fully intend to support the MRFC Board and the credential we confer on qualified consultants with the utmost professionalism and the integrity it deserves...William Peterman, MRFC®
MIDDLETOWN, Ohio (PRWEB) February 23, 2022
Peterman has been in the financial planning business for over 25 years. He has earned a Bachelors of Science Degree in Accountancy from Western Illinois University in 1980. His many industry designations including: Master Registered Financial Consultant, Certified Public Accountant, and Certified Financial Planner, Bill holds FINRA Series 7, 24, & 66 licenses. He also holds a Life, Heath and Annuity licenses in the state of Illinois and various other states.
During his career, Peterman has helped individuals in areas of financial planning, investment planning, and tax planning. In addition to working with individual clients, he has been a national trainer and has taught numerous seminars for the public in all areas of investment and financial planning. Prior to his years in the financial planning field, Peterman served for 15 years in banking as a Vice President & Corporate Auditor of a multiple bank holding company.
With these decades of experience, Bill comments on his election to the Board. "I believe my diverse background and years of service affords me unique perspectives for the oversight of the MRFC Certification Program. I fully intend to support the MRFC Board and the credential we confer on qualified consultants with the utmost professionalism and the integrity it deserves."
The mission of the MRFC Board is to provide an ongoing benefit to the general public by granting and recertifying the MRFC credential, upholding it as a standard of excellence for ethical, valued, competent, and client-focused financial consultants. Having the backing of the National Commission of Certifying Agencies (NCCA), the MRFC credential continues to set its members apart from other professionals. Obtaining and keeping the credential is a commitment to excellence in the field of financial services. It is recognized on FINRA as one of only eight accredited credentials.
For more information on the MRFC credential and to apply to take the exam, visit the MRFC section of the IARFC Website.