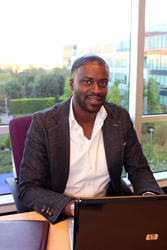 Phoenix, AZ (PRWEB) January 08, 2015
Willie Sims is the co-founder of Real Estate Trainers HQ and is proud to announce his support of Kars4Kids. Real Estate Trainers HQ is a team that is here to provide valuable information for new and existing real estate professionals. They are a one-stop source of current news events and current topics of discussion. Real Estate Trainers HQ provides helpful tips to industry professionals through a clear picture of how to navigate the real estate world. Through various outlets and sources, they also provide real estate news and technology that is being brought to the world. Their goal is to become part of the realtor's daily routine. Mark Carter and Willie Sims are the founders of Real Estate Trainers HQ.
Willie Sims states, "I support Kars4Kids because they help children through community activities and mentoring programs."
Kars4Kids' car donation program was born of a single brainstorm they had back in 1994. Rather than rely on private donations and traditional fundraising methods to support their growing charity, they would provide a public service that would send a steady stream of revenue directly to their charity programs. They also made the decision to process all car donations in house, allowing the full proceeds of each donation to go directly to their charity programs.
Kars4Kids invests in children because they are the future. That may sound cliché, but it's undeniably true. Their mission is to give children the opportunities and support they need to develop into productive members of their communities. Mentorship is the heart of all of their programs. Kars4Kids surrounds their youth with a solid network of always-available mentors who become involved in all of the major aspects of the children's lives. Because family and community have such a significant impact on a child's life and growth, they take a big-picture, inclusive approach to achieve their goal. Kars4Kids' programs include educational services, youth mentorship and development, community and family outreach and cultural events. With summer camps and extracurricular programs, holiday retreats and educational resources, they are there for the children throughout the year.
About Willie Sims
Willie Sims graduated with a Bachelor of Science in Multimedia Design from Mt. Sierra and also attended Pasadena City College & Art Center of Design, Pasadena. Willie has been involved in real estate since 2006. Willie has done wholesaling, fix & flips in Arizona. Willie was born in Louisiana and moved to Los Angeles during high school.
About Mark Carter
Mark Carter graduated from UCLA. He became interested in real estate in 2003 but did not start investing until 2006. Mark has flipped houses, rentals, and wholesale properties in Arizona and Florida. He has worked with dozens of realtors, investors, mortgage brokers and title agents. Mark was born and raised in Los Angeles, CA and has lived in Arizona for the past 10 years.
For information as to how to donate or contribute to Kars4Kids, please visit their website at Kars4Kids.org, or by calling them directly at 1-877-527-7454.
For more information about Real Estate Trainers HQ, please visit their website at RealEstateTrainersHQ.com.