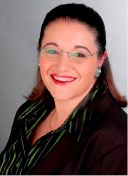 Most people think making a Will is as simple as putting pen to paper; but to do it correctly, expert assistance is truly required
Sydney, NSW (PRWEB) September 16, 2013
On 16 August this year, The Law Society of New South Wales held their 2013 Will Awareness Day event. At no cost to attendees, an expert panel provided legal information concerning the much-overlooked complexity of Wills and the dangers of making informal ones. Advocates of educating the public on important matters such as this, Taylor & Scott Lawyers continue the awareness effort by offering free online resource guides, including Wills, Estate & Probate articles. Senior Associate and key Wills & Estate Planning contact Ms. Evelyn Gardis cautions those thinking about making a Will without proper legal help, "There are many things that can go amiss with home-made Wills. On an important matter such as this, it's vital to obtain professional advice."
Legal services can often be costly, which is why many people look for ways to avoid the expense as much as possible. Even more so for tasks which appear to be relatively simple, such as the making of a Will. But what's less commonly known are the huge risks involved in making a home-made Will.
In addition to events such as Will Awareness Day, the Sydney-based law firm Taylor & Scott Lawyers has made a continued effort to fully inform people about the dangers of making informal legal documents, with their free online resource centre.
"Most people think making a Will is as simple as putting pen to paper; but to do it correctly, expert assistance is truly required" remarks Ms. Gardis about the misunderstood belief about home-made Wills. She continues, "In fact, many things can go wrong, and do go wrong, with home-made Wills." Ms. Gardis further explains that informal Wills often incorrectly name beneficiaries, list assets which cannot be bequeathed, and fail to include everything the person owns.
The Wills, Estates & Probate specialist then says that people don't realise how complex their affairs really are. She warns against opting for do-it-yourself Wills; and strongly urges people to "seek the right advice from an expert lawyer in their area. Settling affairs of this nature require much more thought and consideration if they're to be held up in court."
"Reviewing our helpful online guides is the first step to being educated about home-made Wills," comments the Senior Associate, "and the next step is to review and possibly re-do any informal documents to ensure they can be easily executed."
Taylor & Scott Lawyers are experts in drafting clear, unambiguous Wills and are committed to ensuring their client's wishes are unmistakably articulated. The process of drafting a Will is actually "simple and inexpensive. A professionally drawn Will greatly assists in cost-efficient administration of an estate and the smooth distribution of assets to the correct beneficiaries" says Ms. Gardis.
Home-made Will kits and online forms "may first appear to be cheaper alternatives but, along with failing to provide the real advice required for each person's circumstances, they could cost loved ones additional expense and unnecessary stress later on."
Last month's Will Awareness Day event held by The Law Society of New South Wales revolved around increasing the public's understanding about the importance of Wills. The specialist team at Taylor & Scott Lawyers support the effort by cautioning clients to seek professional assistance when creating a Will. With several locations around the state, helpful advice is available from their team about Wills, Estate & Probate matters for those in New South Wales. To arrange an obligation-free initial consultation, call 1-800-600-664 or click here to access the free online Wills & Estate Planning guides.
About Taylor & Scott Lawyers
The highly renowned team at Taylor & Scott have helped thousands of NSW clients over the past century achieve justice in all areas of the law. Taylor & Scott Lawyers' finely tuned skills bolster their chances of success while their superior customer service ensures clients feel protected and secure during the entire process.
Taylor & Scott's affordable expertise range over many sectors of the law, including but not limited to: compensation law, property law, family law, criminal law, estate planning and Wills, immigration, employment & industrial relations and more. Click the following link to learn more about the Taylor & Scott team.