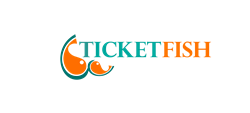 We're always looking to provide our customers with the absolutely best deals possible, so this is just our way of helping fans save on tickets by not having to pay service charges to attend a great show
Nutley, NJ (PRWEB) August 13, 2013
There's an old adage that says nothing in this world is free, but officials with TicketFish.com announced today that those who purchase tickets to see Brian Wilson (Beach Boys) and Jeff Beck (Yardbirds), won't have to pay service charges.
"Other websites add anywhere from 10 to 30 percent in service charges at the checkout page," said Guy Newsome, owner of TicketFish.com, a company that sells tickets to events in the US and Canada on the secondary market. "We won't do that to our customers."
Newsome explained that Beck will team up with Wilson for an 18-date tour this fall.
The run begins on Sept. 27 in Florida before working up the East Coast and then zigzagging across the country for a final date on Oct. 27 in Akron.
Wilson's fellow Beach Boys Al Jardine and David Marks will also join them onstage.
"Tickets for all stops on the tour are currently available on TicketFish.com without any additional fees," Newsome said. "What you see listed is what you pay, plus applicable delivery charges."
Tour stops are scheduled for Washington (Oct. 5, Warner Theater), New York (Oct. 15, Beacon Theater), Los Angeles (Oct 20, a previously announced show at the Greek Theater) and Detroit (Oct. 25, Fox Theater).
Newsome said he believes the teaming of Beck and Wilson together in concert is a unique pairing that music fans will not want to miss.
In fact, Beck was ranked fifth in Rolling Stones "100 Greatest Guitarists of All Time", and Wilson was ranked No. 52 in the "100 Greatest Singers of All Time" by the same publication.
"We're always looking to provide our customers with the absolute best deals possible, so this is just our way of helping fans save on tickets by not having to pay service charges to attend a great show," Newsome said.
For more information, please visit: http://ticketfish.com/jeff-beck-tickets.aspx .
About TicketFish.com
TicketFish.com has been offering fans of music, sports, and theatre an extensive online inventory of tickets for events since 2009.
The company offers world-class customer service and a 100 percent satisfaction guarantee.