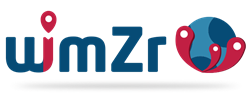 wimZr launches version 2.0 and is set to revolutionize the way people connect prior to arriving at events worldwide
SACRAMENTO, CA (PRWEB) September 16, 2014
Today marks the release of wimZr version 2.0, and with it comes a major feature upgrade further enhances mobile connectivity and networking between wimZr users, such as prior to arriving at concerts, music festivals, sporting events, business conferences, pool parties, and nightclubs; regardless of your location or final destination.
This latest update, now incorporating an up to date database of the most popular events across the globe, has raised the bar for wimZr and its users. This, of course, is in addition to wimZr's original version, most notable for easy connectivity between travelers and locals prior to arrival at any city in the world.
To get started, simply start a search using the database comprised of millions of events around the world, select an event, and start connecting with other like-minded users instantly.
Don't have tickets yet? That's okay! wimZr also includes links to all major ticketing venues so last minute tickets will not be a problem.
WimZr can be downloaded for free onto your Apple iOS and Android mobile or tablet device at wimZr.com. To learn more about WimZr, LLC., please visit on the web today: http://www.wimzr.com or contact John Parilo at (916) 208-8055.
About wimZr:
wimZr originated in June of 2014 in Sacramento, California, by Blake Mori, CEO and Founder, and John Parilo, President and co-founder. With the traction it has already gained with the initial version, it looks to build on momentum with the events portion rolling out today.
###