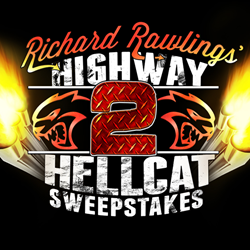 A#1 Air made Gas Monkey Garage dang cool! - Richard Rawlings of Gas Monkey Garage, home to Discovery Channel's Fast N Loud
Dallas, TX (PRWEB) January 06, 2015
Gas Monkey Garage, owned and operated by Richard Rawlings and home to the Discovery Channel's top rated international series Fast N Loud, has gone since conception without air conditioning. For over a decade, the Gas Monkey Garage crew known as "The Monkeys," led by motor master Richard Rawlings and mechanic master Aaron Kaufman, has worked in the heat restoring hot rods and classic rides in the now world-famous garage. The garage is located in Dallas, which is home to the infamous scorching Texas heat. The Discovery Channel's production crew, Pilgrim Productions, started filming at Gas Monkey Garage over three years ago and have also been dealing with the heat ever since. As of August 2014, A#1 Air changed all of that.
Rawlings contacted James and Sherry Green, owners and operators of A#1 Air because of their long-standing reputation as Dallas' most trusted HVAC provider. Rawlings requested air conditioning for Gas Monkey Garage, believing it to be a simple job. It turned out to be much more.
The first step was engineering a retrofit and adding various structural enhancements onto Gas Monkey Garage's 15,000 square foot facility. Before putting a total of eight Daikin air conditioning units on the rooftop, a team of engineers and welders were brought in to install I-Beam Suspension. This allowed the units to be secured and supported on the roof, enabling A#1 Air to produce 80 tons of cooling capacity.
Once the support structure was in place, the use of cranes and many experienced A#1 Air HVAC technicians were needed to properly place and secure the air conditioning units on the rooftop and begin installation. In addition to traditional ductwork, A#1 Air also installed DuctSox, a fabric material attached to the supply air plenum to help evenly distribute air throughout the garage.
A#1 Air also had to create solutions for the building's electrical supply. The facility was operating on a 240/120-volt electrical system that was simply not powerful enough to handle the new, incoming air conditioning load. A#1 Air Electric had to fully engineer a conversion in order to increase power to 480-volts and enhance utility efficiencies for all electrical systems being utilized in the garage and offices.
A new main distribution panel had to be designed and installed, as well as new feeder conduits to each of the eight air conditioning units, along with a step down transformer. The transformer was needed to redistribute the existing 240-volt panel that was supporting existing lights and plugs, saving Gas Monkey Garage and its offices from having to be completely rewired.
Another issue that had to be solved was where condensation from the units would drain. The solution, provided by A#1 Air Plumbing, involved soldering copper tubing to connect to every air conditioning unit in order to divert condensation from the units to a sanitary location. These connections required cutting into the concrete flooring in Gas Monkey Garage in order to remove a section and gain access to the sewer line underneath the floor. The copper tubing connected to the rooftop units were met with more copper tubing that was then installed along the top of the roof and penetrated down into the building. The tubing terminates at the floor where a code required hub drain was added in order to comply with city and state regulations.
Once everything was in place, start up and testing of the air conditioning units took place. The Monkeys and the film crew began to cool off. Gas Monkey Garage started sharing images on their social channels of the before and after temperatures in the garage while Rawlings joked about having to keep The Monkeys working because they were so cool and comfortable. He advised them they "still better sweat from labor!"
Unfortunately, another issue arose of a serious matter. Just a couple of short weeks after the units were installed and the cool was being enjoyed, Rawlings communicated to The Greens that thieves were trying to steal copper and other materials off the rooftop units. He requested A#1 Air Security put theft proof cages around them.
Advised by The Greens that there was a more secure and aesthetically pleasing solution, A#1 Air Security installed new, state-of-the-art Air Conditioning Protection Kits. Each tamper resistant kit consists of 660 feet of plastic optical fiber, 50 metal eyebolts, and specialized connectors. Any attempt at cutting, bending, or even excessive motion of the plastic fiber loops surrounding the units will trigger the alarms.
Richard Rawlings and Gas Monkey Garage have been vocal in social media about how thrilled they are with all services from A#1 Air. While it took all A#1 Air departments to make it happen, as Rawlings himself put it, "A#1 Air made Gas Monkey Garage dang cool!"
Rawlings is so thrilled with the services, that he is now in on-going agreements with A#1 Air for all services and has become a vocal endorser for all A#1 Air services. Look for upcoming partnerships and campaigns with Rawlings and A#1 Air, such as the newly launched Highway 2 Hellcat Sweepstakes from A#1 Air where participants have a chance to win Rawlings' 2015 Dodge Hellcat, star in an A#1 Air commercial with Rawlings, attend a meet and greet with Rawlings, win Daikin HVAC units, Nest thermostats, water heaters, and various other HVAC, plumbing, electric, and security products and services.