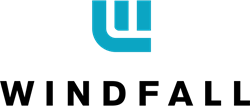 Windfall's ability to link patient and donor data with precision bridges the gap to create a holistic picture across the enterprise. -Tim Gale, Providence St. Joseph Health
SAN FRANCISCO (PRWEB) June 18, 2020
Windfall Data, Inc. ("Windfall"), the leading provider of actionable consumer wealth data, announced a new solution that links and deduplicates data across multiple sources to provide nonprofit organizations a unified view of their constituents.
THE HIDDEN CHALLENGE OF DISPARATE DATA TO NONPROFITS
Nonprofits commonly have data on their constituents distributed across multiple databases, systems, departments, and geographic locations. While these systems of record typically have necessary business purposes (e.g. patient data, newsletter lists, membership rolls, ticketing transactions, etc.), they often result in a fragmented view of donors and prospects.
The absence of a unified view of constituents has many negative implications for nonprofits. Notably, development professionals are unable to understand the full profiles of donors and prospects. This issue can also lead to an erosion of confidence in the organization's data and create silos between departments, resulting in an inconsistent experience for donors and prospects and missed opportunities for fundraisers to maximize contributions.
It's also a very costly problem to solve. According to some estimates, over 20% of the average database suffers from hygiene issues, and approximately 50% of IT budgets are spent on data rehabilitation. And as organizations expand with new locations, accumulate more data, and their data decays, the problem only grows larger.
"Data hygiene, deduplication, and consolidation have consistently presented a challenge for many of our customers," said Arup Banerjee, CEO & Co-Founder of Windfall. "As a company whose primary focus is delivering the highest-quality data, we're uniquely positioned to apply our data science expertise to addressing this problem. We're excited to help our customers solve this issue, so they can focus on what they do best--turning the data and insights into fundraising outcomes."
BUILDING A FUNDRAISING SYSTEM OF TRUTH
Windfall's Data Link solution leverages the same technologies that power Windfall's precise net worth and propensity modeling solutions. Data Link helps nonprofits:

Gain a holistic view of their data: Nonprofit data stored across repositories - CRMs, spreadsheets, databases, marketing tools, and ticketing & payment platforms can be difficult to link. Regardless of format, Windfall is able to deduplicate and link them with a primary key.
Match with confidence: The combination of Windfall's data providing 3rd party validation and a match confidence score gives customers full control of the deduplication process.
Maintain ongoing data hygiene: As new data is introduced and existing data decays, Windfall continues to deduplicate and link data on a regular cadence.
Enhance data science machine learning models: By creating a trustworthy and robust dataset that incorporates all constituent data, Data Link improves the performance of propensity modeling to support programs such as grateful patient, major gift, or annual fund contributions.
Innovate faster: In-house database cleansing projects can be a major undertaking, involving multiple resources and months to complete. Windfall customers can deduplicate and link the entirety of their data within days, rapidly accelerating their fundraising capabilities.
With Data Link, organizations not only offload the burden of deduplication, but can unlock new opportunities to leverage their data. Customers like Providence St. Joseph Health are starting to realize the potential of a unified source of truth.
"Within Southern California alone, we have several locations with hundreds of thousands of records housed in multiple systems." said Tim Gale, Regional Director of Grateful Patient Philanthropy at Providence St. Joseph Health. "Windfall's ability to link patient and donor data with precision bridges the gap to create a holistic picture across the enterprise. Ultimately, it will enable us to build our 360 view of our grateful patient program, driving significant value to the broader organization."
Data Link is available starting today. For more information, register for Windfall's upcoming webinar on the Data Link solution on Thursday, July 16th at 11am PT.
ABOUT WINDFALL
Founded in 2016, Windfall is on a mission to determine the net worth of everyone on the planet. The company serves nonprofit and for-profit organizations by providing precise, actionable consumer financial data that is refreshed on a weekly basis. More than 500 organizations use Windfall to identify and engage their most promising constituents. Windfall is based in San Francisco and backed by Bullpen Capital, Bonfire Ventures, Industry Ventures, TenOneTen Ventures. ValueStream Ventures, and Auren Hoffman. Visit windfalldata.com for more information.
CONTACT
pr@windfalldata.com
‪(415) 617-9169‬