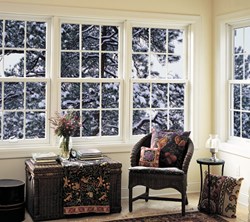 North Bellmore, NY (PRWEB) January 29, 2014
Panther Siding and Windows is proud to announce that they will now be offering Energy Star windows. These windows help to reduce customers' heating costs in an environmentally-friendly way.
Energy Star windows not only save on energy costs, but also look great too. They allow the customer to achieve and express their own personal style, while saving money on heating. Energy Star-rated windows can reduce heating costs by 32 percent. Panther Siding and Windows offers both name brand and custom-made vinyl windows. Customers with Energy Star windows are able to keep their home warm and maintain a comfortable temperature throughout the winter months.
Panther Siding and Windows is committed to providing their customers with high-quality home repair, window installation and home improvement services. They wish all their customers a happy and safe new year. With their Energy Star windows, the company hopes to make the rest of this winter a warm one for all their current and future customers.
For more information about Panther Siding and Windows and their Energy Star windows, please visit their website at http://www.panthersiding.com/.
About the Company
Panther Siding and Windows Inc. is a local, family-owned business that has become a legacy, leaving its mark of quality in the homes of satisfied homeowners throughout the decades. What was once a humble service started out by the hard-working efforts of Edward Kutner, who worked as a stone mason in Flatbush, Brooklyn, has thrived and became one of the leading home repair and improvement companies servicing all of Long Island and the five boroughs of New York City.
Panther Siding and Windows Inc. has rightfully gained a reputation for excellent communication throughout the project process, and for providing high-quality work in the fastest and most efficient manner. Their expertise in home improvement stretches beyond their roofing, siding, windows and remodeling services. For a detailed product offering, visit their website at http://www.panthersiding.com.