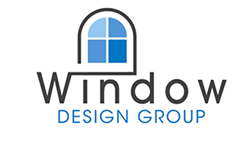 Simi Valley, CA (PRWEB) March 27, 2014
The Window Design Group of Southern California is excited to announce their unique and customer-centered custom window shutter production program. The company is committed to manufacturing their custom window shutter orders within 10 business days from the order date, which offers much faster turnaround for their excited customers than the industry's traditional 4-6 week wait.
The Window Design Group's extensive line of signature custom window shutters are offered in a variety of materials and styles including plantation shutters, wood shutters and composite shutters. As an added level of quality, the Window Design Group is proud that all their window shutters are manufactured in the USA.
As an added benefit for customers of the Window Design Group, the company offers three additional levels of value including their 12-60 month financing program to get customers the window treatments they want, their low price guarantee promise to ensure the greatest cost savings, and their limited lifetime warranty coverage program which ensures lifetime protection in their window treatments.
With over 50 years of combined experience in home improvement and interior design, The Window Design Group has helped countless customers throughout Southern California transform their homes in comfort. The company offers free in-home consultations, paring their customers with trained and licensed home improvement experts. This no pressure process allows customers the opportunity to ask questions and better understand the options that are available.
The Window Design Group offers a wide selection of custom window treatments and replacement windows for the home including custom shapes and installations. With an unwavering commitment to product quality, value and customer service, The Window Design Group are experts in designing and installing custom window shutters, window treatments and replacement windows. Take advantage of their 10-day window shutter production program and schedule your free design consultation today. Call 800-577-0643 or visit http://www.windowdesigngroup.com