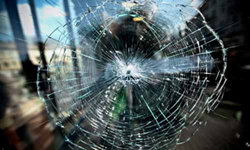 Our West Palm Beach customer base is among our favorites, yet people there are very sensitive to prices
West Palm Beach, FL (PRWEB) September 07, 2015
Express Glass and Board Up, a top-rated window repair company serving West Palm Beach, is proud to announce the extension of its 10% discount offer from the Summer, 2015, into Fall, 2015. With intense competition in the West Palm Beach market, the company is also announcing a special promotion for existing customers: by referencing coupon code 'West Palm Discount' they, too, can avail themselves of the 10% coupon for home window repair.
"Our West Palm Beach customer base is among our favorites, yet people there are very sensitive to prices," explained Yani Santos, general manager of Express Glass. "Our summer coupon promotion was very successful, and we are extending it into the busy Fall season. As a doubly enticing offer for West Palm Beach residential customers if they mention this press release and coupon code 'West Palm Discount' on the phone, they - too - can grab this special offer."
To access the 10% discount coupon, please visit http://www.expressglassfl.com/coupon/. There, one can not only find out about glass repair and replacement coupon offers, but also browse the Express Glass & Board Up website to learn about home glass repair options for West Palm Beach and other South Florida residents. Remember: existing West Palm Beach customers (as opposed to new customers) must mention coupon code 'West Palm Discount' to avail themselves of the 10% discount offer.
West Palm Beach: The Psychographics of Cost-consciousness
West Palm Beach is a very diverse city, even by Florida standards, and the culture of the city lends itself towards cost-consciousness. People love the beach culture, and the beauty of the city, and yet because land and house prices are so expensive, they can become cost-constrained. Some parts of the city are quite wealthy, and other parts, not so much. But both the affluent consumers and the lower income consumers of West Palm Beach can be found surfing the Internet looking for coupons, discount, and special deals. This is true not only for glass repair and replacement in West Palm Beach but also for every type of home improvement service. One can browse the West Palm Beach informational page directly at http://www.expressglassfl.com/west-palm-beach-glass-window-repair/.
About Express Glass and Board Up
Express Glass and Board Up Service Inc. is a family owned and operated glass repair business with more than 20 years of experience. Their professional technicians and the large variety of inventory make Express Glass the top glass repair service. If customers are looking for West Palm Beach glass repair or Ft. Lauderdale glass repair as well as glass repair in Delray Beach or West Palm Beach glass repair, please reach out to the company for a free estimate. If customers need a 24/7 Sliding Glass Door repair service in Ft. Lauderdale or Boca Raton or Miramar, technicians are standing by. The company specializes in sliding glass door repair and window glass repair; technicians will handle any glass replacement situation efficiently. Home or business glass repair is the company's main priority.
Express Glass Repair and Board up
http://www.expressglassfl.com/