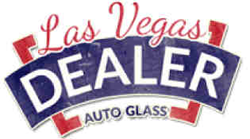 Our exceptional approach to, and passion for windshield replacement and windshield repair has been at the heart of our strategy for building our auto glass company
Las Vegas, NV (PRWEB) December 10, 2014
Dealer Auto Glass LV, a Las Vegas, Nevada-based company that is rated #1 for its windshield replacement services, recently announced its decision to offer $10 off all windshield installations in Las Vegas. The company, which is praised for its award winning service, only uses industry leading quality materials with a lifetime warranty attached, ensuring that customers receive a window that they are satisfied with.
According to a representative of the company, Dealer Auto Glass LV will honor the lifetime warranty as long as the vehicle is drivable and the owner has the original invoice. If a customer is dissatisfied with the repair or installation work of The Team at Dealer Auto Glass LV, the company will credit the cost of the service towards a total glass replacement. However, Dealer Auto Glass LV is well-known for its excellent customer service—the company's hardworking team earned the Angie's List Super Service Award in 2013, an honor only bestowed upon reliable and highly-rated businesses.
"Our exceptional approach to, and passion for windshield replacement and windshield repair has been at the heart of our strategy for building our auto glass company," stated an article on the company's website. "Going above and beyond to ensure that our customers are completely satisfied is the foundation of what our company was built on."
To make an installation appointment, clients can visit Dealer Auto Glass LV's website and fill out the inquiry form, specifying their vehicle's year and make, preferred installation location, and type of service needed. Dealer Auto Glass LV prides itself on its convenience, especially because its repair team makes home and office visits. The company's team also makes assessments upon request for clients who are unsure of if they need a glass repair or installation.
Individuals interested in learning more about Dealer Auto Glass LV and its Auto Glass Replacement services can visit the company's website for more information. Visitors can also subscribe to Dealer Auto Glass LV's Facebook, Twitter, Google+, and LinkedIn accounts for additional updates from the company.
About Dealer Auto Glass LV:
Dealer Auto Glass LV is Las Vegas, Nevada's leading windshield replacement and repair company. The company serves all of Las Vegas, Nevada and is proud and enjoys the long lasting relationships that it has developed with the thousands of residents in and around the "Entertainment Capital of the World." Dealer Auto Glass LV serves clients seven days a week, anywhere. For more information, please visit http://www.dealerautoglasslv.net