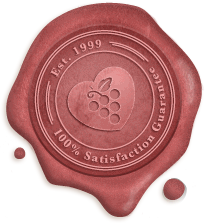 Cellars Wine Club has solidified their position as a leader in the wine club industry.
Seattle, WA (PRWEB) November 14, 2013
With the launch of a brand new website, Cellars Wine Club is now providing an innovative and interactive wine club experience for today's personalized market. Designed to accommodate each and every visitor, the site is both simple and beautiful. It's clear that Cellars Wine Club has the unique ability to evolve with modern aesthetics and ease, retaining their position as a leader in the industry.
The new site is designed to be visually pleasing and easily navigated; six distinct, customizable wine clubs are ready for quick order and effortless enjoyment. For consumers willing to become more involved, CWC will provide members with the opportunity to share tasting notes. Options like these will be showcased in Wine Wednesday, a weekly blog event where specific tasting notes and new wine offerings will be featured. Social engagement is important, and Cellars Wine Club is excited to give wine lovers a unique social and educational wine experience.
Additional changes include increased blog posts, a focus on the more popular wine clubs, and exclusive discounted offerings for the holiday season. The available wine clubs range from a Red Trio Club, to an International Club, to the prestigious 90+ Point Club. Discovering new wine and falling in love with a taste of the world has never been more convenient. With these recent improvements, Cellars Wine Club has solidified their position as a leader in the wine club industry.
About Cellars Wine Club:
Based in Washington State, Cellars Wine Club ships wine club deliveries to members all over the US, without added shipping fees. They do not require monthly commitments, allowing those who sign up to switch at any time. Wine club memberships are available from their site in such variety that anyone can find a wine experience that appeals to them and fits their budget.