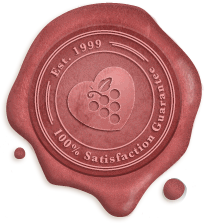 (PRWEB) December 19, 2013
The holiday season can bring panic to last minute shoppers or less than creative givers. This last minute flurry of desperately grabbing gifts off of mall shelves can make the most courageous soul cringe. After all, it's too late to order anything online and receive it in time for the holiday gifting. Right?
Wrong! Wine lovers, at any rate, are in luck: Cellars Wine Club, a nationally acclaimed wine of the month club, recently announced their holiday season sales for email subscribers. These sales coincide with the last twelve days of Christmas. With a few clicks of a mouse, some leisurely minutes perusing their available wine packages--perhaps while sipping a glass of Merlot--and shoppers have the gifts for in-laws scratched off their list. It's as easy as signing up on the Cellars Wine Club email subscriptions page and placing a first order.
As further incentive, Cellars Wine Club has an exclusive offer right on the front page of their website: a free wine club membership and a $15 purchasing credit available to use on the first order. All last-minute shoppers have to do is go to the Cellars Wine Club website, and enter their email address into the pop up on the home page. They will then receive their purchasing discount for all their seasonal surprises, and further email deals that they can use later on to recover from the holiday festivities.
Shopping for the perfect gift doesn't have to be a hassle this holiday season after all... Bottoms up!
About Cellars Wine Club
Based in Washington State, Cellars Wine Club ships wine club deliveries to members all over the US, without added shipping fees. They do not require monthly commitments, allowing those who sign up to switch at any time. Wine club memberships are available from their site in such variety that anyone can find a wine experience that appeals to them and fits their budget.