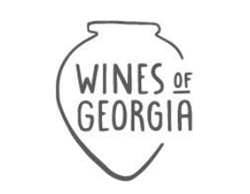 NEW YORK (PRWEB) October 04, 2022
Wines of Georgia, the organization that represents and promotes the wines of the country of Georgia and financed by the National Wine Agency of Georgia, which is a legal entity under the Ministry of Environmental Protection and Agriculture of Georgia, and the country's wineries, is excited to announce an upcoming wine certification program in partnership with the Napa Valley Wine Academy, one of the top wine schools in the US, launching in November, 2022.
A first-of-its-kind for the US, the Napa Valley Wine Academy Georgian wine certification will deliver a free online learning tool for trade, educators and press wishing to learn more about the exciting history of the country that is considered the 'cradle of wine' and nexus of ancient winemaking.
The three-hour course will feature learning modules with examinations on the history, culture and unique process of Georgia's qvevri-aged winemaking; the culinary traditions of the supra and importance of wine and winemaking to Georgia's people; education on Georgia's various regions, terroir and winemaking traditions; the exciting range of indigenous varieties and styles found in Georgia, including Rkatsiteli, Saperavi, and the world-renowned amber wines for which the country is known for. Students that complete the Georgian wine course will have a thorough understanding of the wines of the country of Georgia, and will receive an educational reference guide and presentation on Georgia for use, as well as an intermediate level certificate from the Napa Valley Wine Academy endorsed by the National Wine Agency of Georgia.
"Georgian wine is a 'must know' category for wine students today, with key indigenous grape varieties, special microclimates, and an ancient culture and history which are critical reference points for appreciating the longevity, diversity and high quality of wines made around the globe. Georgia is not only a study in ancient winemaking but also modern evolution, offering fresh, dry whites, lively Pét-Nat sparkling, easy drinking reds, and structured ageable reds in addition to amber wines made in qvevri," noted Napa Valley Wine Academy's Co-Founder and VP of Education, Catherine Bugue. "Learning about Georgian wine opens up your eyes to everything wine is: ancient roots with modern styles and the sharing of cultural experiences and traditions which allow us to meet and understand other peoples and places, all brought closer together through the shared joy of wine. The Napa Valley Wine Academy is thrilled to partner with Wines of Georgia in offering this exploration into Georgian wine."
Georgia is recognized as the birthplace of wine, with winemaking dating back 8,000 years. Home to more than 500 indigenous grape varieties, Georgia has nearly 55,000 hectares (nearly 136,000 acres) of vineyards, with 55% planted to white varieties and 45% to red, with the majority planted in the Kakheti region in eastern Georgia. The two most prominent grape varieties are Rkatsiteli (white) and Saperavi (red). Wine is produced using both traditional Georgian varieties and methods in qvevri (large clay vessels), as well as European varieties and winemaking methods.
With Georgian wine exports to the U.S. achieving 29% year-over-year growth for the last six years, the launch of the Napa Valley Wine Academy Georgian wine certification comes at a time when consumption of key Georgian varieties and styles is at an all-time high, with wine exports to the U.S. totaling more than one million bottles. With sales velocity for Georgian wines continuing to increase significantly, the US now consistently achieves one of the highest average ex-cellar prices for Georgia's wine anywhere in the world.
"We are extremely excited for this new Wines of Georgia wine certification program," noted Tamar Metreveli, Head of Marketing and PR for Wines of Georgia. "Partnering with such a respected wine school in the United States will allow us to further our goal of educating the US wine industry on Georgia's incredible winemaking history and culture, and what makes our wines stand out and worthy of exploring further."
The Wines of Georgia wine certification will be launching on the Napa Valley Wine Academy online learning platform in November 2022, and interested trade, educators and press can register on the Wines of Georgia website. Following registration, communication will be sent to all accepted applicants by Wines of Georgia with details on how to access the course when the online certification is launched.
For more information and to register, please visit the Wine Certification Program page on the Wines of Georgia website.
About Wines of Georgia - http://www.winesgeorgia.com
Wines of Georgia is a promotional campaign financed by the National Wine Agency of Georgia and wineries to educate the US wine trade and general public about the history, culture, quality and universal appeal of Georgian wines and the country's qvevri winemaking tradition.
About the Napa Valley Wine Academy - https://napavalleywineacademy.com
The Napa Valley Wine Academy, America's Premier Wine School™ and the two-time winner of the WSET Global Wine Educator of the Year, is the most awarded WSET wine school in the world. The Academy is based in Napa Valley, California with locations across the United States and globally online. NVWA is proud to be an approved program provider of the internationally recognized WSET (Wine & Spirit Education Trust) series of wine, spirit, and sake courses (including WSET Levels 1 through 4 in Wine) as well as a full suite of online classes and a host of other specialty classes ideal for enthusiasts and critical for wine and beverage industry professionals.