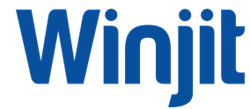 Winjit's success stories across verticals came as a big motivation to start Business & Developer Program globally, through this program we intend to develop a global community of IOT proponents, said Mr. Abhijit Junagade Co-Founder, Winjit Technologies
Barcelona, Spain, Bengaluru, India (PRWEB UK) 25 February 2016
In order to advance IOT delivery model, Winjit Technologies unveiled their Winjit IoT GDM Developer & Business Partner Program at the prestigious Mobile World Congress, Barcelona.
The state of the art IOT gateway is a sensor-led solution, facilitating capturing of data at multiple levels, with smart management and secure IoT solutions through the cloud & offers the flexibility to innovate and transform business at an economical cost across multiple operating systems and protocols.
The IOT GDM Developer & Business Partners Program was one of the key highlights of Winjit's third day engagements at the Mobile World Congress. For the starters, the Registration Kit includes:

Raspberry Pi-2
Necessary cables
Pre-configured Gateway
User Manual
Developer Manual
The Training schedule for Business Partners & Developers will be available on Winjit's website. The developers can register here (http://winjit.com/winjit-iot-gdm-2/registration1/)
Commenting on their announcement for the Partner Development Program, Mr. Abhijit Junagade, Co-Founder, Winjit Technologies said "The program intends to be the window of opportunity which would unveil the ground-breaking IOT possibilities. Winjit's success stories across a plethora of industrial verticals came as a big motivation to jumpstart the Business & Developer Program at this global, through this program we intend to develop a global community of IOT proponents."
Some of the Program highlights for the Business Partners are:
Expert integrator for existing systems and application with Winjit IoT GDM
Access to sandbox for compatibility check & open Source API's
Complete access to technical repository
Quick Hands on Webinars, case studies & e-mail Support
Pre configured starter kit & industry verticals templates for pilot projects
Complimentary pilot consultancy
Winjit@MWC
With over a decade of experience in enterprise mobility and cloud computing, Winjit is currently at the forefront in developing solutions for Internet of Things (IoT). Armed with expertise in hardware engineering & software development, company is all set to launch unique solution - Winjit IoT gateway. It will provide end to end solution for third party developers to develop easily deployable and scalable IoT application with its strong ecosystem of APIs, SDK. This will allow the developers to leverage capabilities of the modern cloud with high end security. Meet the IOT experts at Hall 8.0 Stand 8.0D40.
For further details, please contact -
Akanksha Shetty
Akankshas(at)winjit(dot)com