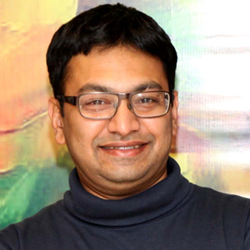 We are highly confident of our R&D practices and we have expanded to cater to the ocean of opportunities in the US with our agility & domain, said Mr. Vignesh I, VP- Sales, Winjit Technologies
New York & Nashik (PRWEB UK) 2 April 2016
Winjit, the award winning technology solutions provider with more than 10 years of experience in enabling Innovative Tech solutions for organizations across the globe has further cemented, its Global Network of Delivery centres by opening an office in the US.
Having their new Innovation base camp in the US was a natural progression to the overwhelming response that the Winjit Team garnered from the US visitors at the launch of their IoT Gateway at the recently held Mobile World Congress in Barcelona.
Besides the IoT capabilities, the US team will be replicating Winjit's Fintech expertise which has set a new benchmark in the UK market as well. As a pre-cursor for their US office, Winjit has already made a mark for itself as a game changer for the smart city initiatives by participating in the knowledge driven platform of MIT Media Lab's Kumbathon. As a frontrunner for Enterprise Mobility Solutions, Winjit's expert Mobility Framework would be another business driver for the US Market.
Commenting on his vision for the newly announced US Office, Mr. Vignesh I, VP- Sales, Winjit Technologies said "With Winjit's Global presence in more than 45 countries, having set a base in the US is only ascending organically in our value chain. Highly confident of our R&D practices, we are here to cater to the ocean of opportunities in the US with our agility & domain expertise."
Winjit Technologies has innovated Enterprise Mobility solutions for the retail, banking and education sector. Through their IOT capabilities, Winjit caters to a number of Industrial Verticals like Industrial Enterprises, Manufacturing, Mining & smart city projects.
With aggressive plans for the US Market, the team will be able to expand on its team strengths and expand into the other US regions in the near future.
About Winjit Technologies:-
With over a decade of experience in enterprise mobility and cloud computing, Winjit is currently at the forefront in developing solutions for Internet of Things(IoT). Winjit's IOT gateway will allow the developers to leverage capabilities of the modern cloud with high end security.
For more information:
Akanksha Shetty
akankshas(at)winjit(dot)com
Parul Kumar
Parul(at)mediavalueworks(dot)com