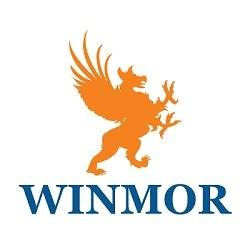 The US economy grew at an annual rate of 3.5% in the July-September quarter.
New York City, New York (PRWEB) November 15, 2014
In a recent report by the Commerce Department, the US economy grew at an annual rate of 3.5% in the July-September quarter. This is a sign of confidence in the US economic recovery. The rate of unemployment has also fallen to a six year low, which has boosted this new confidence level. Economic growth was lifted in the third quarter because of a sharp increase in Government spending.
About Winmor
NYC: http://www.winmorusa.com/
Economic growth means an increase in GDP. This increase in real GDP means there is an increase in the value of national output/ national expenditure. The benefits of this economic growth to the USA include:

Higher Incomes – enabling consumers to enjoy more goods and services with a better standard of living
Lower Unemployment – with higher output, firms tend to employ more workers, creating more employment
Lower Government Borrowing – economic growth creates higher tax revenues with less need to spend money on benefits linked to unemployment
Improved Public Services – the Government can send more money on education and public services because of increased tax revenues
Investment – economic growth encourages investment which has a knock-on effect for increased economic growth
One main advantage for an increase in economic growth is the rise in consumer spending. As the economy recovers, consumers have more confidence and more money to spend on company's products and services. In the USA personal disposable income increased by 2.7% in the third quarter and exports rose at an annual rate of 7.8%. In the third quarter of 2014, consumer spending in the USA reached an all-time high as it increased to $10960.90billion.
This increase in consumer spending is beneficial to Winmor NYC and the firm's clients. As consumer confidence returns, more customers are buying the firm's clients' products and services, resulting in more sales and greater levels of business growth and success.
Winmor NYC is New York's leading outsourced sales and marketing firm. The firm provided cost-effective sales and marketing strategies to clients who want to boost weekly sales targets and build a large, loyal customer base. As a company, Winmor NYC provide clients with low risk and highly effectively alternatives to more traditional marketing methods, such as advertising.