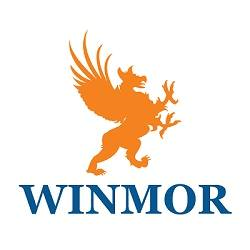 Winmor's marketing approach uses face to face customer interactions to develop connections between their clients and their consumers.
(PRWEB) October 16, 2014
Based in New York, Winmor is an outsourced sales and marketing firm that specializes in providing businesses throughout the US with innovative direct marketing solutions. Working with businesses from many different industries, Winmor use their extensive industry knowledge to boost their clients' weekly sales and develop their customer bases. Winmor's marketing approach uses face to face customer interactions to develop connections between their clients and their consumers. This honest and clear communication allows consumers to feel more confident when making purchase decisions, by offering them the chance to ask questions and even interact with the product or service in person. By allowing consumers the freedom to ask questions in a relaxed and fun environment, Winmor are able to dramatically increase their clients' sales and generate a high ROI. The strong connections they develop and nurture with consumers also results in a higher level of brand loyalty among consumers which leads to word of mouth referrals which again, helps Winmor to surpass their client's previous sales targets and expectations.
About Winmor: http://www.winmorusa.com/
After many years' experience in the sales and marketing industry, Winmor believe that the key to successful selling lies in the approach. To help others improve their approach to sales and boost their sales volume, the firm have revealed their secrets to successful selling.
Aim High
Many sales people feel more comfortable selling to lower level leads. However, Winmor believe that it's important to aim for the highest lead possible when selling, as nothing is more of a confidence booster than closing a big deal. Often lower level leads, despite being interested in a product, lack the authority or means to make a purchase decision. Winmor believe that it's important for sales representatives to aim high when selling to increase their chance of closing a sale.
Sell the Solution
Customers don't buy products, they buy solutions. Therefore Winmor believe it's important for sales people to get to know their customers and understand what it is they want from the product. Only then can the sales person pitch the product in a way that will appeal to the customer by outlining how the product could help them achieve their overall goals.
Budget
It's vital for sales people to understand their potential customer's budget before they dive right into trying to close a sale. Understanding a customer's budget allows a sales person to tailor a business's service to ensure the customer is getting the best deal available to them which will help the business maintain a positive reputation. It will also ensure that the prospective customer isn't scared off by the assumption they are willing to invest more than they would like into a product or service, making it easier to close the sale.
Offer 3 Options
Many sales people only ever offer their sales leads one option, however by offering 3, Winmor believe sales people can triple their chances of closing a deal. The first option should be a product or package at the lowest end of the range, the second should be a midrange product whilst the third should be a product or package at the top end of the businesses range. This approach will allow the customer to feel in control of the sales experience which will increase the possibility of closing the sale. There is also a chance that a potential customer will choose their option, which wouldn't happen if a sales person only offered potential customers one option of a lower or mid-range product.