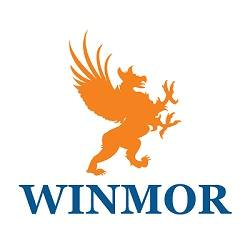 Winmor USA is shocked and disappointed that more marketers are not personalizing their marketing activity because they believe that personalizing is truly valuable and this is proved in the results of the study
New York, New York City (PRWEB) February 09, 2015
Winmor USA, a premier direct marketing company in New York, voice their shock over the recent report that shows 38% of marketers do not use personalized forms of marketing.
About Winmor USA: http://www.winmorusa.com/#about-us
Winmor USA discovered a study conducted by Econsultancy on the 5th January 2015, that revealed more than a third of companies do not implement any form of personalization in their marketing activities. Of the 62% that are personalizing, more than four in five organizations are personalizing their email, however they tend to rely on clients to personalize their website, social media and SMS.
Winmor USA is shocked and disappointed that more marketers are not personalizing their marketing activity because they believe that personalizing is truly valuable and this is proved in the results of the study. Of those companies who are personalizing their marketing activities 32% reported a 'major uplift' in conversion rates in their search engine marketing and 95% of companies said there was some kind of uplift in conversions when personalizing offline channels.
Winmor USA is an outsourced sales and direct marketing firm based in New York. The firm works closely with their clients to establish goals and then implement personalized and effective direct marketing campaigns on their behalf. Winmor USA personalize and tailor all of their campaigns to accurately represent each client's brand and then takes these campaigns directly to consumers via face-to-face marketing techniques. By connecting with consumers one-on-one, Winmor USA is able to personalize the service that they deliver to each individual and help to solve each consumer's individual needs. These face-to-face connections allows the firm to create long-lasting and personal relationships between brand and consumer which, in turn, leads to increased customer acquisition, brand awareness and brand loyalty.
Personalized marketing is extremely important, especially in today's current market because with the development of new technologies, such as online purchasing and self-service checkouts, consumers are feeling more and more cut off from their favorite brands. Customers want a personalized service because it makes them feel valued by the business as well as solves their needs in a way that is designed to make their experience better and easier. Winmor USA believes that all marketers should be personalizing their service if they want to encourage brand loyalty, make consumers happy and grow their business. The firm also believes that direct marketing services provide the best solution to personalizing marketing activity as nothing is more personal than a face-to-face conversation.