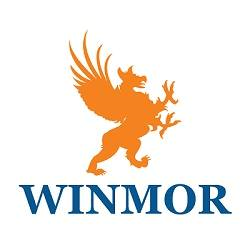 It's vital to have a strong grasp on the potential challenges and pitfalls of entrepreneurship
New York, NY (PRWEB) December 24, 2014
Winmor USA believe people become entrepreneurs for many different reasons, some do it to fulfill a lifelong dream of business ownership, some to escape the corporate ladder and some become entrepreneurs simply to survive and earn enough to support themselves and their families. Whatever the reason, there's no doubt that entrepreneurship is incredibly rewarding and comes with a huge range of benefits. The opportunity to become their own boss is often the biggest draw of entrepreneurship as it allows business professionals to finally live up to their creative potential and try out new ideas freely. Entrepreneurship also offers people the chance to work more flexible hours, although this may not be true of the early stages of a new business, in the long run entrepreneurs are often able to work their business around their family time and experience a far healthier work life balance. A number of entrepreneurs also choose their career path in order to support their families not just in the here and now, but to also pass on to future generations, leaving a legacy and ensuring long-term security for the family name.
About Winmor USA: http://www.winmorusa.com/
Winmor USA believe that in order to survive as an entrepreneur, it's also vital to have a strong grasp on the potential challenges and pitfalls of entrepreneurship.
Entrepreneurs often find it incredibly difficult to acquire funding for their ventures, and not having adequate funding can quickly destroy a business should any unexpected costs arise. Entrepreneurs are also likely to come up against people who don't support or like their business idea. And must either make moves to win them around or refuse to be knocked down by their negativity. Ultimately entrepreneurs need a thick skin and an unrivaled passion to succeed in business.
To help future entrepreneurs succeed by recognizing the realities of the business world, Winmor USA have shared the following guide to entrepreneurship.
You Are Your Best Investment
In hard times, when there is no one to help them entrepreneurs must rely on their own skills set to save them from failure. Entrepreneurs must see themselves as an investment and as such be constantly looking for ways to broaden their skill-set and hone their craft.
Mindfulness
Mindfulness is the ability to fully bring ones attention to the present experience and focus completely on one task at a time. This approach to working allows entrepreneurs to view things from all perspectives and discover new ideas.
Avoid People Who Hold You Back
In life, some people can leave others emotionally drained and exhausted, Winmor USA believe entrepreneurs should avoid these people as their negativity could hold them back from putting their all into their businesses.
Winmor USA are firm supporters of entrepreneurship and are always on the lookout for new ways to educate and support Americas growing population of entrepreneurs. The firm currently run a business development program which shares the practical skills and knowledge needed to run a business.
Winmor USA is a New York based sales and marketing firm. Specializing in Direct marketing, the firm meet with consumers on behalf of their client's one on one to develop long lasting connections between brands and their target audience. Winmor USA's personalized approach to marketing has led them to gain impressive results for their clients, increasing customer acquisition, retention and overall brand awareness.