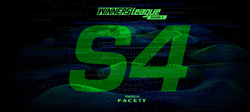 LOS ANGELES (PRWEB) July 29, 2020
WINNERS League Season 4 is now in the books after both North America and Europe crowned their respective divisional champions.
WINNERS League continued its rapid growth in Season 4, seeing a marked increase in viewership and user interaction over Season 3. The league totaled 5,470,000 million minutes of content watched over the course of its fourth season, a feat even more impressive considering its switch to a condensed format.
The official WINNERS League Twitch channel also hit a new milestone in its fourth season, tallying 1,203,628 total channel views.
The league saw growth across the board despite a more streamlined approach to play. Season 4 limited both the number of teams competing in its invite division and shortened its season to ease some of the pressure that competitive CSGO teams encounter with the game's busy tournament schedule.
The response to the change was overwhelmingly positive from both the participating teams and their players.
https://twitter.com/vanitycsgo/status/1281422338962018304?s=20
The league also more than doubled its number of followers on the official WINNERS League Twitch channel.
WINNERS League project lead Nick Gorbunov offered that WINNERS League's fourth season was its most successful Counter-Strike season yet.
"What we've tried to do for WINNERS League is to give every single team a veteran competitive experience. With that, we've given fans an opportunity to experience a new and improved HUD and gamestate integration to help draw them to teams they may not have otherwise had the opportunity to see," Gorbunov said.
The switch to WINNERS League's new format worked in tandem with the league's separate divisions to better assist the esport's ecosystem in creating new paths for nascent teams to grow.
Season 4 was a turning point in that respect, as many of the participating teams broke out onto the international scene. The league's two champions, Nemiga and Chaos, have shown up in international competitions time and again, with both squads making marked progress. Chaos even defeated North America's top team, Team Liquid, at DreamHack Masters Spring 2020.
In the grand finals of season four, the WINNERS League European division saw a rematch of its third season's grand final with ESPADA facing off against Nemiga for the title once again. But this year, it was Nemiga that came out on top.
In the North American bracket, Chaos Esports Club squared off against Triumph Gaming. Here, it was Chaos who took home the title, giving the team three tournament wins in recent months.
The season also produced some jaw-dropping moments, including this one from Chaos' Nathan "leaf" Orf in the grand finals versus Triumph Gaming.
https://twitter.com/WinnersLeagueGG/status/1280291626569437191
"We'd like to send out a big thank you to our participating teams, our partners and sponsors, and especially all the fans that tuned in to watch our events," Gorbunov said.
Both regional champions will receive custom coins to commemorate their title runs in the coming months.
Season 4 was also the first season that WINNERS League partnered with VBet for distribution of the league's betting odds to major betting providers. The partnership granted massive exposure to both WINNERS League and VBet.
Eduard Avagyan of VBet spoke proudly on the association.
"The deep information and statistics provided by WINNERS League was essential to our distribution, as we were able to create a great tournament through our cooperation with WINNERS League, and we look forward to working with them on future seasons," Avagyan said.
Serge Vardanyan, founder and CEO of WIN, believes that WINNERS League is essential to the continued success and growth of Counter-Strike esports, especially with other top tournament organizers placing more focus on the tier one CSGO scenes.
"Even without including our foreign streaming partners, WINNERS League totaled over 1,200,000 views over the course of Season 4. We saw a huge growth in interest in the WINNERS League product, and we're very happy with the response," Vardanyan said.
Vardanyan further cited the importance of supporting CSGO teams on the rise, giving opportunities to teams capable of challenging the very best in the world but not yet receiving ample enough opportunities.
WIN offers four main products. WIN.gg is an esports media platform featuring editorial content, a database with thousands of player and team entries, and live scores and schedules that allow users to track the latest competitions in real-time. The second is WINNERS League, a competitive league structure that is based on the FACEIT platform. The third is Winners.bet, a sportsbook built from the ground up specifically for esports and its native audience. There is also Winners.net, a comprehensive guide to esports betting sites.