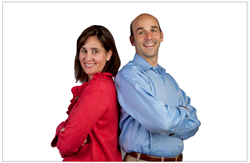 The financial press is responsible for sensationalizing news of the market, influencing investors to make rash emotionally driven decisions.
San Francisco, CA (PRWEB) May 22, 2014
Winship Wealth Partners, San Francisco financial planners and investment management firm, has published a new white paper entitled "Too Boring for CNBC: The Three Intelligent Practices You Must Follow."
Craig Slayen, San Francisco financial advisor, says the white paper, which is 8 pages long, is intended to educate investors and clientele about the realities of the financial press, which is often hyperbolic and overdramatic in nature.
"There is a Lipper and DALBAR study that shows that over a 20-year period, the average investor consistently manages to capture half of the return of the average fund they are holding," says Slayen. "This can happen with predictable mistakes such as picking individual stocks, trying to time the markets and panicking at bottoms and chasing performance at market highs."
The financial press is responsible for sensationalizing news of the market, influencing investors to make rash, emotionally driven decisions, Slayen says. Winship Wealth Partners' new white paper will educate people on how to properly navigate the financial world.
"People spend too much time watching, listening to and thinking that they're being educated by the financial press," he says. "In reality, all people need are these three things: to avoid emotionally-driven decisions, minimize errant investment activity popularized by media hype and investment gurus and eliminate poor market timing decisions resulting in missed opportunity."
Slayen, San Francisco investment advisor, said he hopes the white paper will ultimately help investors tune out the sensationalism that runs rampant in news coverage of the financial market. This will allow them to make more informed and level-headed decisions about their investments and finances in general.
"This white paper is a simple reminder of the noise in the marketplace, and how the national news is just 'entertainment' news," Slayen said.
Winship Wealth Partners aims to give its clientele the best financial advice and guidance available, no matter your financial situation. For more information on Winship Wealth Partners, or to download the white paper for free, visit http://winshipwealth.com/.
Contact:
Craig Slayen, Principal
Winship Wealth Partners
442 Post Street,
2nd Floor
San Francisco, CA 94102
Phone: 415.450.9600
Email: Cslayen(at)winshipwealth(dot)com
Website: http://winshipwealth.com/