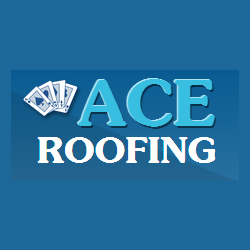 Your're Not Covered Unless it's an ACE Roof!
Winston Salem, NC (PRWEB) October 26, 2015
Ace Roofing of NC prides themselves as an A+ rated roof replacement & roof repair company with the Better Business Bureau. Their recent expansion into Winston Salem, NC will included roofing, painting, siding & gutter services.
Ace Roofing of NC will also be providing complimentary Winston Salem Roofers (http://aceroofingnc.com/) Quotes. Additional service areas include Asheboro, Greensboro, Burlington & High Point.
They have been providing expert roofing and related services to North Carolina for over 25 years. They specialize in all types of roof repair & roof installations; including shingle, shake, metal, residential and commercial. Knowing the right roofer to hire can be a challenging and confusing task.
How to avoid a costly roof leak
Spray the Roof
Take a garden hose and go up to the roof and start spraying in different locations to find the leak. Wait if it's wintertime because it's not safe to run water on the roof when it's freezing out.
Keep Gutters Clean
One of the most common areas and causes for roof leaks are clogged gutters. Gutters that have not been cleaned can cause the water to build up during rain.
Avoid Dry Rot
Dry rot isn't related to any type of water damage, but lack of ventilation. If a roof repair is right in the middle of the roof, there is a chance that the plywood might be deteriorating. The roof will actually sag in and cause the roof shingles to get brittle, crack and then leak.
If you are looking for Winston Salem Roofers (http://aceroofingnc.com/winston_salem), do not hesitate to contact Ace Roofing of NC to get the job done quick & effective.
About Ace Roofing Winston Salem, North Carolina
We are a 25 year old company that specializes in residential and commercial roofing & roof repair (http://aceroofingnc.com). We are locally owned and operated, BBB accredited, and offer a lifetime warranty on all our workmanship. We know making a decision about a new roofing system can be difficult. It is, after all, a major investment in your property. It is our philosophy that the best customer is one that is making an informed decision.
Company Contact: David Stone
Company Phone: 336-308-4312