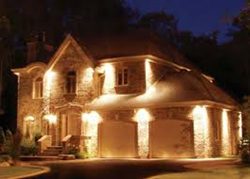 Selling a home in the winter months can be a little bit difficult, thats why the experts at SecuritySystemReviews.com have created a helpful tip sheet for homeowners looking to put their home on the market.
Washington, D.C. (PRWEB) December 11, 2013
The real estate market is heating up across the country, and while many buyers are anxious to purchase a new home, the winter presents a challenging time for sellers. Typically, there's a lower amount of competition from other sellers, but it's also more difficult to entice buyers during this time.
The team at SecuritySystemReveiws.com, a site that provides information about top security companies, including Vivint security reviews, has created a list of tips to help sellers navigate the tricky winter market.
1. Keeping a home warm on the inside is important. One of the biggest ways to turn off a buyer is by having them in a cold home. Sellers may want to consider a home automation system, which would allow them to remotely control the heat, in the event of unexpected showing. The thermostat should be set to at least 70 degrees—although making a home too hot can be a problem too, so be careful that it's a comfortable, reasonable temperature.
2. Keeping a home safe for a potential buyer is important. Sellers should take the time to keep walkways and driveways clear of snow and ice. As well as preventing buyers from slipping, it's also important to keep a clear space for them to park, whether it's in the driveway or on the street.
3. Take advantage of snowy weather—make a home look more inviting on the exterior by building a snowman or hanging a wreath on the door.
4. Winter can be a great time to make a home look cozy on the interior—if a homeowner is going to be home during a showing, they can build a fire, throw some beautiful blankets on furniture, or make the home smell like baking cookies. If it's close to the holidays, add a few elegant, simple holiday decorations.
5. Keeping a home well lit becomes important during the short days of winter. Exterior lights should be in good working condition. Many home security systems have timers on these lights, and if a homeowner doesn't have this in place, it's a good idea to check on exterior lighting before putting a home on the market.
6. Take lots of pictures of the home without a covering of snow, to use as an advertisement. Buyers want to see what the home looks like without a blanket of the white stuff.
7. Good interior lighting is just as important as exterior lighting. Winter can seem like a dark and dreary time, so maximize lighting opportunities to make a home feel bright and airy.
About SecuritySystemReviews.com
Security System Reviews is a trusted resource for consumers seeking information, reviews and rankings of top home security companies. All information is fully independent and unbiased. Residents in every state of the country can access resources, from Tennessee security systems all the way to Nevada security systems, and every other state in between.