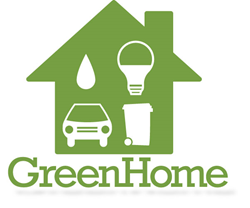 These energy efficient tips will help homeowners save and conserve energy throughout the winter months.
Columbus, Ohio (PRWEB) December 02, 2013
Utility bills represent a significant portion of many Americans' monthly budgets, and the idea of energy efficiency is one that's gaining in popularity. The fall and winter months can pose a real challenge to budgeting for energy costs, but with some creative planning, there are ways to reduce these costs, even when there's a chill in the air. The team at SecuritySystemReviews.com, a site that reviews the best security systems throughout the country, including Lifeshield security systems, has created a list of tips to help save on utility bills this fall and winter:
1. Take advantage of the natural heat provided by the sun. During sunny days, open curtains and blinds and let the sun provide a source of heat.
2. Clear plastic, heavy-duty sheets can be used on winter frames to seal up drafty windows.
3. When sleeping, turn the thermostat down about 10 to 15 degrees—this simple step can save as much as 10% on heating and cooling bills. A programmable thermostat is one of the easiest ways to manage this.
4. Find leaks and seal them—even those that are in unexpected places. For example, seal air leaks around utility cut-throughs, chimney gaps and recessed lights.
5. Caulk or weather-strip leaks around doors and windows
6. Have a home's heating system maintained regularly in order to make sure it's operating at a peak level of efficiency
7. Replace furnace filters on a monthly basis
8. Consider a home automation system. Home automation systems can significantly reduce energy bills in a home, by allowing the homeowner to manage the systems remotely.
9. If a home has a fireplace that isn't used, the owners should plug and seal the flue
10. For people who do use a fireplace, it's a good idea to use tempered glass doors and a heat-air exchange system, which will transfer warm air back into a room.
11. Caulk the hearth of a fireplace
12. Turn the temperature of a home's water heater to the warm setting, which is 120 degrees Fahrenheit
With a little planning, a home can become significantly more energy efficient. This means not only valuable cost savings, but also a reduced carbon footprint, and an overall greener lifestyle.
About SecuritySystemReviews.com
SecuritySystemReviews.com is a site managed by a team of experienced security professionals. There are easy-to-access reviews of top security companies in every region in the U.S., including the Southeast U.S. Customers can find reviews of everything from Alabama security systems to Georgia security systems, quickly and easily.