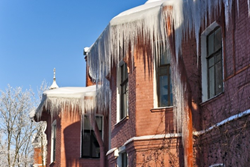 It's the appreciation from the customer that makes our hard work rewarding.
Gordonville, PA (PRWEB) February 26, 2014
Best Contracting LLC is a full service contractor company that has broad skills and is highly experienced, licensed and insured. Best Contracting LLC enthusiastically serves within Philadelphia, Harrisburg and Allentown metropolitan regions. The company specializes in storm and emergency repair damages to roofs, gutters and siding. Quality materials and workmanship are provided together with professional customer service. Skilled work crews are available that have over 50 years of combined experience. They put every effort into the project to completely satisfy the customer with workmanship results you can see.
During the cold winter months, ice dams form, gutters collapse and flashing can be damaged. Ice dams will cause a backup of water under the roof shingles where it soaks through the roof decking or wall sheathing and produces damage to attics, ceilings and walls. Leaking may also occur. Gutters often collapse because they fill with water and freeze. A buildup of ice and water can develop underneath the flashing next to the siding, which can cause serious structural damages. Best Contracting LLC can help customers with a variety of professional solutions using superior materials and applying exceptional quality workmanship.
With a GAF certification, Best Contracting LLC is able to provide lifetime warranties that will result in customer satisfaction. The company is fully insured and will provide free estimates. The high quality work that is done by the crew will give each customer peace of mind.
The company uses Equipters (Roofer's Buggy) that will keep debris from roofs, siding and gutters from cluttering the lawn and landscaping around the customer's house. This enables Best Contracting LLC to keep the customer satisfied without creating extra concerns about the area surrounding the house. The need for heavy trucks to be on the lawn is eliminated by using this tool, which will also help keep the lawn and landscaping clean.
Best Contracting LLC is based in Lancaster County, PA and has repaired thousands of roofs. Free inspections and estimates are provided quickly so desired results can be achieved in a timely manner. The President and CEO, Ray Beiler says, "It's the appreciation from the customer that makes our hard work rewarding. That's why customer satisfaction is so important to us."
To learn more about Best Contracting LLC's services, please visit: http://www.bestcontracting.biz or call 888-857-4124 office or 717-587-1786 cellular.
Visit http://www.bestcontracting.biz for more information.
Media Contact
Ray Beiler
717-587-1786
ray(at)bestcontracting(dot)biz