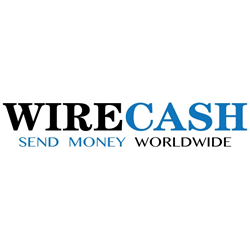 Santa Monica, CA (PRWEB) October 31, 2016
WireCash.com, the online and mobile marketplace for international money transfers, is pleased to announce that Cruz J. Vargas will join the company in the role of Vice President of Marketing. Cruz will oversee the company's growth marketing strategies and initiatives.
The WireCash.com money transfer marketplace enables its customers to compare and send with multiple licensed money transmitters across the US - all from the comfort of their smartphone or computer.
Cruz brings more than 10 years marketing experience in the international money transfer industry. Cruz comes to WireCash from Xoom, a leading online money transfer provider, acquired by PayPal in July 2015. At Xoom, Cruz held numerous managerial roles and responsibilities, including driving customer acquisition for Latin America, increasing loyalty across the entire customer base, and leading the market knowledge functions.
Prior to Xoom, Cruz worked at Sigue Corp., a top offline money transfer brand, in various marketing and product management positions. This unique combination of skills and experience in both online and offline money transfers will help position WireCash and its partners at the center of all customers looking for greater selection and better choices when sending money.
"We're thrilled to welcome Cruz to our team during this exciting period of expansion for the company," said Ran Grushkowsky, CEO and Co-Founder of WireCash. "His experience developing and managing large-scale marketing campaigns within the money transfer industry positions him to have an immediate and significant impact on our growth."
In his new role, Cruz will report directly to CEO and Co-Founder Ran Grushkowsky. Cruz will focus on the development and execution of marketing initiatives. He will emphasize the promotion of the WireCash marketplace and it's licensed money transfer partners who include the largest brands in the industry, and those who to date have never offered their services online. His efforts will engage new and existing customers across the US.
"An online marketplace is the natural next step for customers looking to send money online. WireCash gives consumers greater transparency and access to the brands they know and trust - all from their smartphone or computer," stated Cruz. "I'm excited to join the team and remain at the forefront of an important industry which benefits millions of people around the world."
Expect additional exciting news from WireCash in the coming months regarding new partners and key hires.
About WireCash
WireCash.com is the marketplace for international money transfers. WireCash offers US residents online access to a range of money transfer, bill payment, and mobile reload providers to send money home to family and friends in over 100 countries. WireCash is based in Santa Monica, CA.