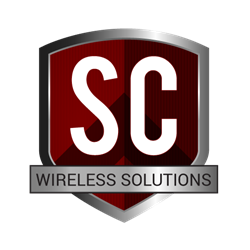 Rob Mitchell, SC Wireless Director of Operations, feels that the company's approach runs contrary to industry standard. "The objective has to be global success of the project."
(PRWEB) March 27, 2014
SC Wireless Solutions, a division of SCMSP, Inc. announces today the launch of their new website highlighting the services and accomplishments of their telecommunications construction business. SC Wireless Solutions is a full service turnkey construction firm providing solutions to the wireless industry. SC Wireless Solutions performs on contracts and projects directly for carriers as well as through their affiliated vendors.
According to managing partner, Derek Spotswood, "what sets us apart is our winning service and delivery infrastructure utilizing the most advanced technologies. Our wireless solutions include 3G to 4G LTE conversions, UMTS, Microwave, and Decommissioning projects, as well as Tower Structural Modifications. We are fortunate to deliver nationally for major contracting agencies and the nation's premiere carrier's; AT&T, Sprint, T-Mobile, and Verizon. The goal for each engagement is to surpass the client's service, delivery, and communication expectations!"
"Our team has put together a proprietary Construction Project Management methodology that really gets the job done," notes Spotswood. "I am very proud of the work that we are doing; we have a great group of talented professionals. Our project managers understand that there are many moving parts within any construction project including materials, parts, supply chain issues, logistics, and close out packages. In addition, we never stop proactively identifying and managing risk throughout each job so we can deliver on time and on budget."
Rob Mitchell, SC Wireless Director of Operations, feels that the company's approach runs contrary to industry standard. "The objective has to be global success of the project. Rather than focusing on simple project milestones, or our specific responsibilities, there has to be an understanding of the role that SC Wireless plays, in relation to the clients' overall goals. We need to rely on our collective experience to determine a course of action that will allow us to avoid pitfalls that are common to wireless projects, while simultaneously providing accurate reporting that gives the client clear visibility to our progress."
Any company interested in learning more about SC Wireless Solutions and their capabilities can contact Derek Spotswood at 408-679-5104.
The wireless industry constantly reinvents itself, with new technologies, equipment, and antenna systems. As a result, there is always a strong demand, nationwide, for qualified, experienced tower crews. SC Wireless looks to create strong partnerships with multiple crew providers in markets, nationwide, to address the current and future needs of the wireless industry.
SC Wireless prides themselves on understanding the importance of the role played by tower construction crews and is looking to establish a dynamic and diverse team of partners, uniquely suited to meet the demands of a very aggressive industry.
SC Wireless Solutions is MBE, DBE, SBE, and CPUC certified and partners with diversity teams to deliver wireless construction solutions. SC Wireless Solutions can provide added value to organizations through their diversity supplier program. Working with a certified diverse firm gives organizations a true strategic advantage and is a vital aspect of how today's modern organizations conduct business with social responsibility.
For More Information on the subject of this release or how to partner with SCMSP on Technology and Telecommunications implementations, contact:
Nancy Clauss
SCMSP Marketing Director
Nancy(at)scmsp(dot)com
http://SCwirelesssolutions.com
http://www.SCMSP.com
714-225-9981