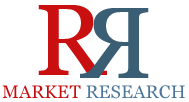 Wireless Gigabit (WiGig) market to grow from $269.9 million in 2014 to $10.53 billion in 2019.
Dallas, Texas (PRWEB) April 13, 2014
Wireless Gigabit (WiGig) is a short range in-room wireless technology, operating in the unlicensed 60 GHz range. WiGig transfers data content at the speed of 7Gbps, 10 times faster than the existing Wi-Fi technology. It can transfer audio, high definition video, multimedia applications and any kind of backup data at high speed, over a distance of 10 to 12 meters without the need of wires. The technology supports backward compatibility, thereby enabling tri-band services and ensuring maximum accuracy and data security. As the radio waves are transferred separately, the technology supports wireless docking, thereby enabling wireless connectivity between devices such as PCs, tablets, home entertainment devices, computer peripherals, USBs, and display ports.
Complete Report available at http://www.rnrmarketresearch.com/wireless-gigabit-wigig-60-ghz-802-11ad-7gbps-next-gen-wi-fi-global-advancements-emerging-applications-business-models-technology-roadmap-market-forecasts-analysis-2014-2018-market-report.html .
WiGig is being backed by the WiGig Alliance, in association with prominent industry standardization bodies such as IEEE, Wi-Fi alliance, and VESA. The WiGig Alliance has recently announced its certification ready specifications, in order to take WiGig to a next level. With the availability of more digital entertainment options and ever increasing demand for faster wireless communication, the technology is emerging as the most important next generation wireless technology. Apart from various start ups, many networking and chipset giants are also embracing WiGig in a big way by developing a wide gamut of products and services which will surely make the multi gigabit wireless technology a huge success of this decade.
Application areas of WiGig market include Academia and Education, BFSI, Healthcare, Government and Defense, Retail, Media and Advertisement, Manufacturing, Oil and Gas, Transportation and Logistics, and other verticals.
The prime feature of WiGig technology is its ability of wireless data sharing at very high speed without compromising on its accuracy and quality. As per its PHY and MAC specification it enables data sharing at the speed of 7 Gbps, which is 10 times faster than the current maximum 802.11n standard. With its "Whole Home" wireless networking concept it connects all the multimedia, computing and networking devices at home or office over a short range of distance to provide the ultra speed.
Inquire for Discount at http://www.rnrmarketresearch.com/contacts/discount?rname=59469.
The wireless gigabit alliance in its recently released draft specification – Protocol Adaptation Layer (PAL) has clearly discussed about wireless data sharing and it can be enabled in various devices and peripherals. The WiGig Bus extension and WiGig serial extension (WSE) discusses about the wireless synchronization of PCI express (PCIe), USB technology, with hard drives. And the Wireless Display Extension (WDE) discusses about the synchronization with external monitors, Televisions, display port connectors, High definition devices etc,. With the help of wireless docking and enabling the WiGig technology in it the speed will be distributed with all the devices connected to the docking station. The internet access is also provided using the native Wi-Fi with the support of 802.11ad specification in the docking station.
Video streaming without interruption requires a stable flow of information and a constant delivery of data packets which is really difficult to be delivered through wireless technology, because of the intermittent interference from other network nodes and external radio sources.
WiGig multi gigabit speed technology with the help of its high frequency rates and minimal interferences can transfer even high definition videos from the source to an external device at an incomparable speed. With its specification compliance with A/V equipments, HDMI and display port interfaces it is as simple as you are connecting a dongle in your Television HDMI port to function in all of its signal optimization processes and stream the HD videos by connecting it with super fast Wi-Fi.
Order a copy of this report at http://www.rnrmarketresearch.com/contacts/purchase?rname=59469.
Current Investments in Wi-Fi might pose as a challenge for the adoption of WiGig, considering that both serve as an access technology. However, the applications of WiGig stretch beyond traditional access technologies and might in fact compound and supplement existing access technologies such as Wi-Fi. In fact, in 2010, the Wi-Fi alliance and WiGig alliance announced a cooperation agreement for multi-gigabit wireless networking.
There are various assumptions that we have taken into consideration for market sizing and forecasting exercise. Few of global assumptions include political, economic, social, technological, and economic factors. For instance, exchange rates, one of the economic factors, are expected to have a moderate rate of impact on this market. Therefore, dollar fluctuations are expected to not seriously affect the forecasts in the emerging Asia Pacific (APAC) regions.
Browse more reports on Wireless Technology Market at http://www.rnrmarketresearch.com/reports/information-technology-telecommunication/wireless/wireless-technology.
About Us:
RnRMarketResearch.com is an online database of market research reports offer in-depth analysis of over 5000 market segments. The library has syndicated reports by leading market research publishers across the globe and also offer customized market research reports for multiple industries.