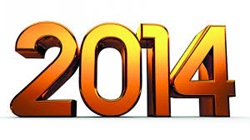 The ability to transfer wireless home security systems has made them much more popular among consumers, choosing one of the best companies recommended by industry experts is easy after referencing the list on securitysystemreviews.com.
Phoenix, Arizona (PRWEB) March 20, 2014
Making it through SecuritySystemReviews.com's stringent selection process, FrontPoint Security, Protect America, Vivint Home Security, LifeShield Home Security, and ADT Home Security were recently proclaimed as the top wireless security system companies in the United States in 2014.
Along with this announcement, Security System Reviews has also released its comprehensive reviews of these chosen wireless alarm system company. Giving credit to the big contribution of its partner industry experts, the staff behind the reviews has done the difficult job of researching and trying out dozens of home alarm systems in the market to be able to create honest and balanced reviews.
Climbing up the ranks of wireless security system companies, FrontPoint Security was declared as the steadfast winner in this year list for providing the best technology and value among other companies. Its latest wireless home security equipment technology from the reputable manufacturer GE Security is offered with affordable cellular monitoring and home automation services. According to the reviews, its systems also require simple and easy do-it-yourself installation.
Protect America, on the other hand, placed second in SecuritySystemReviews.com best wireless alarm systems list. With its great monitoring rates, super low prices, and quality GE equipment, the company was a shoo-in in this year's set of recommended companies. According to the review, this company offers affordable cellular, broadband and phone line monitoring on top of its quality wireless security systems. It was also noted that some of its equipment packages are offered for free.
Placing third in this year's best wireless security systems list is Vivint Home Security. What sets it apart from its contemporaries is that its wireless security systems are enhanced by its own home energy management technology. It was noted in its review that the energy savings it gives customers make up for the slight higher cost in is upfront payment and monthly fees. Apart from this, the company's efforts to provide better customer service were also lauded in its company review.
LifeShield Home Security also made it on the list for its ultra low up-front cost and affordable monthly monitoring prices. Regarded in the review as the best company for rental community, it offers proprietary wireless security systems that are both easy-to-install and easy-to-remove.
The last company that made it on the list is ADT Security. It was noted that this company has thousands of authorized dealers across the country that offers high quality equipment, numerous monitoring options, and much more. Its same day installation service stands out among others because it enables customers to get their security systems installed the same day they purchase.
Full copies of these reviews are now available at SecuritySystemReviews.com for free.
About SecuritySystemReviews.com
SecuritySystemReviews.com is the review authority when it comes to the latest trends and technology in home alarm and security systems. It regularly publishes comprehensive narrative reviews of the leading security system companies of the industry. It covers all types of security systems available – home automation, cellular, wireless, and do-it-yourself security systems.
# # #