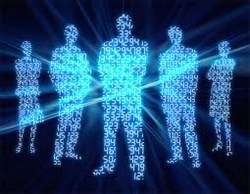 Hackers and nasty viruses love absent-mined business travelers.
Hoboken, New Jersey and New York City, NY (PRWEB) October 28, 2013
A business traveler is desperate to find a wireless hotspot to get some important documents finished prior to an on-sight customer pitch. Should he trust the WI-FI hotspot in the coffee shop? Not without taking a few precautions as outlined in an article from eMazzanti Technologies entitled: "8 Tips for Working Securely from Wireless Hot Spots."
"Taking a casual approach to using wireless hot spots while on the road is all too common," says Jennifer Mazzanti, president eMazzanti Technologies. "A simple lapse in good computing protocol can become a data disaster. Hackers and nasty viruses love absent-mined business travelers. "
Working securely from wireless hot spots
With security being a main concern for users, there are tips and tricks a business traveler can employ when using wireless hot spots. Also known as Wi-Fi, hot spots are changing the way a small or medium business work. These wireless local area networks (WLANs) provide high-speed Internet connections in public locations (and at home). A person can access them via a wireless-ready mobile PC, such as a laptop, netbook, or smartphone.
Hot spots are everywhere, including coffee shops, restaurants, libraries, bookstores, airports, trains, and hotel lobbies. Many of these places will inform travelers that they have a hot spot for wireless Internet use, will tell how to access it, and, sometimes, they will provide a password without charge.
But are Wi-Fi hot spots safe?
Public hot spots all have one thing in common – they are open networks that are vulnerable to security breaches. Because they do not encrypt data, personal passwords, email messages, and other information can be visible to hackers. That means it's up to the individual to be aware of wireless hot spot security and to protect the data on PC or mobile devices. These Windows 7 tips and tricks make working on wireless networks in public locations more secure and eliminate potential harm to your data.
1. Disable your Wi-Fi adapter
When user is not at home or at work, it's a good idea to turn off a laptop or netbook's Wi-Fi capability when not using it. Otherwise, a computer might connect to a malicious hot spot without realizing it. Many laptops nowadays have a Wi-Fi hardware button a person can use to disable your Wi-Fi adapter. Or use one of the quickest tips and tricks to disable a Wi-Fi adapter directly in Windows 7.
a. Click Start, click Control Panel, and then click Hardware and Sound.
b. Under Devices and Printers, click Device Manager.
c. In the list, click Network adapters. Right-click your wireless card and then click Disable.
d. Follow the same steps to enable the adapter.
2. Choose more secure connections
One effective way to protect email messages in public is to select the https or other secure connection option in email account settings (if your email provider supplies one). This option may be called "always use https", "more secure connection", or something similar. The address line of a browser displays whether the connection is secure.
3. Activate the firewall
A firewall helps protect a PC by preventing unauthorized users from gaining access to a computer through the Internet or a network. It acts as a barrier that checks all incoming information and then either blocks the information or allows it to come through.
4. Decide where to connect
Chances are that there are multiple wireless networks anywhere a person trying to connect. So how does a person make sure he is connecting to the right one? Simple – this is one of the built-in tips and tricks Windows 7 takes care of automatically. The operating system takes the guesswork out of connecting to hot spots because it automatically prompts a user to approve new connections. In addition, after a user approves a connection, he can assign a profile for future use to a connection.
About eMazzanti Technologies
eMazzanti Technologies' team of trained, certified experts provide 24x7 outsourced IT support to help ensure business productivity, address challenges of growth, cloud computing, mobility, critical business continuity and disaster recovery demands. The consultancy has special expertise in manufacturing, distribution, retail, financial, architectural, engineering, construction, government, educational, legal services, accounting, marketing communications, and healthcare market segments, while maintaining high customer satisfaction levels. Flexible support plans range from fixed-fee, around-the-clock network management where eMazzanti functions as an extension of a businesses' IT staff to a custom-solution provided on an as-needed basis. eMazzanti serves the Hoboken, NJ and NYC area markets as well as regional, national and international business support requirements. The IT firm is Microsoft's 2012 Partner of the Year and on-going Gold Partner, Microsoft Northeast Region Partner of the Year, a four-time recipient of WatchGuard's Partner of the Year and has achieved the Inc. 5000 list for the fourth year in a row. Download the free article: "How to Select an IT Provider" here. More than 400 companies trust their IT support needs to eMazzanti Technologies. For more information contact: Carl Mazzanti 201-360-4400 or emazzanti.net. Twitter: @emazzanti , Facebook: Facebook.com/emazzantitechnologies.