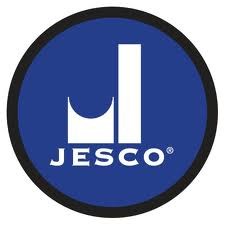 Fair goers will find 50 product presentation booths.
Carrollton, TX (PRWEB) July 23, 2013
Great things go hand in hand, so it is not surprising that US Jesco is one of the largest exhibitors at the Wisconsin State Fair. For more than 20 years they have made their products available to hundreds of thousands of fair goers. And for 10 of those years, US Jesco has been a proud sponsor of the fair. In addition to promoting their product brand, US Jesco also supports the local economy and enriches the education possibilities for state teens.
Fair goers making their way through the venue will find 50 product presentation booths sponsored by US Jesco representing over 4000 square feet of booth space. Over 75 highly qualified event staff,"retail-tainers" brought in from all over the United States will host these exhibits and entertain thousands of people with their product scripts. In fact, Billy Mays, the world-renowned sales guru, worked in conjunction with US Jesco for many years. These "retail-tainers" will expertly demonstrate a wide variety of US Jesco products.
One popular exhibit will appeal to remote control vehicle enthusiasts as they discover a booth demonstrating the five different models of US Jesco's HellaCool Helicopter. Pet owners will find a booth offering deals on Mr. Sticky—the incredible tool that removes the not so adorable pet hairs left on clothing, furniture, and etc. Homemakers will find multiple home care product booths. The heavy duty PVA Mop features a cool new design making it easier to wring out, and a dual action head sweep and mop at the same time. The ultra-absorbent, easy drying, and effective magic cloth and magic cloth mops will be seen as well.
Cooking enthusiasts will find their needs addressed. US Jesco plans a booth demonstrating the Cheese Mill that can be used for grating such things as eggs, nutmeg, fruit zest, hard candy, and other items. Another booth will provide information on the always-popular Chef's Rival food chopper and its attachments. This product renders the bulky and awkward electric food processors almost obsolete. All of these products and more can be found at US Jesco's website at: http://www.usjesco.com/
In addition to providing quality consumer products, US Jesco also contributes to the community. During this 11 day event, US Jesco provides employment for many local citizens. Each year, they also actively participate in the Wisconsin State Fair Blue Ribbon Cheese and Butter Auction, as well as the Governor's Red, White, and Blue Youth Livestock auction. Both these events provide scholarship money to qualifying individuals from across the state.
As the biggest exhibitor, they won't be hard to miss. So come visit US Jesco at the Wisconsin State Fair.
About US Jesco
US Jesco International is the industry leader for live product presentations and providing innovative products online. Our product presentations are presented similar to a live, television infomercial. They exemplify retail-tainment, a unique blend of retail and entertainment, making a store or special event a more interesting and fun place to visit. US Jesco's product portfolio includes a suite EuroClean Products for home cleaning and a suite of EuroGourmet products for kitchen use.