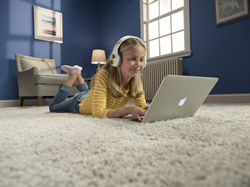 We're always looking for new ways to support our community, and the addition of our 4K program will help meet more student and parent needs.
APPLETON, Wisc. (PRWEB) February 04, 2019
Wisconsin Connections Academy, one of the state's first full-time, tuition-free virtual public charter schools, is now accepting enrollments for the upcoming 2019-20 school year. New this year is the school's four-year-old kindergarten (4K) program, which will provide high-quality learning opportunities for children and their families prior to kindergarten. From now until April 30, 2019, families who wish to enroll their children outside of their district can complete an Open Enrollment Application via the Wisconsin Department of Public Instruction.
Wisconsin Connections Academy offers a supportive online learning opportunity for families and students who want a personalized, flexible education with exceptional teachers and top educational resources. The school serves more than 500 K-12 students throughout Wisconsin and requires students to meet the same state standards as their traditional school counterparts.
"At Wisconsin Connections Academy, we're giving students a flexible, uniquely individualized educational experience," said Michelle Mueller, principal. "We're always looking for new ways to support our community, and the addition of our 4K program will help meet more student and parent needs."
The school's 4K program is aligned to the Wisconsin Model Early Learning Standards (WMELS) and Common Core State Standards for kindergarten. The curriculum will be a combination of Starfall's Pre-K and Appleton Area School District's 4K curriculum. Students will experience activities that capitalize on their natural curiosity with play-based opportunities for discovery, problem-solving and social interactions.
To learn more about the virtual school, Wisconsin Connections Academy will host in-person and virtual information sessions as well as two family game nights where families can explore the program, chat with school staff and engage in fun activities. Interested families may also attend local parent-to-parent meetings for the opportunity to speak with currently enrolled families, and have access to an on-demand session. More information about the sessions can be found by visiting http://www.WisconsinConnectionsAcademy.com/Events.
The open enrollment period starts February 4 and closes at 4:00PM CST on April 30, 2019. Parents interested in learning more about Wisconsin Connections Academy or enrolling their child can visit http://www.WisconsinConnectionsAcademy.com/Enroll or call 920-993-7076.
About Wisconsin Connections Academy
Wisconsin Connections Academy (WCA) is a tuition-free 4K–12 public online school that students attend from home. The institution brings public education and top educational resources directly to your family's door—anywhere in Wisconsin. With high-quality teachers, WCA helps each student maximize his or her potential and meet the highest performance standards through a uniquely individualized learning program. For more information, call 920-993-7076 or visit http://www.WisconsinConnectionsAcademy.com.