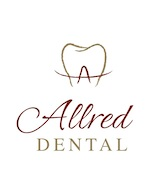 Wisdom teeth may position themselves horizontally, angled towards or away from the second molars or be angled inward or outward. This results in crowding or damage of the adjacent teeth, nerves and jawbone and requires an extraction - Dr. Allred
San Marcos, CA (PRWEB) July 16, 2014
San Marcos dental office, Allred Dental, offers $100 off coupon, valid months of July and August, for patients who need their wisdom teeth removed whether or not they have dental insurance.
Dr. Jeffrey Allred and his team have created a calming environment in their office for their patients. Both Dr. Allred and his team are highly skilled and experienced in helping patients and providing quality dental treatment.
"Wisdom teeth may position themselves horizontally, angled towards or away from the second molars or be angled inward or outward. This results in crowding or damage of the adjacent teeth, nerves and jawbone and most often requires an extraction." – says Dr. Jeffrey Allred.
""Oral surgery" sounds scary" – says Brittney Marie Savage, Dr. Allred's assistant. "But Dr. Allred is an experienced and skilled oral surgeon and dentist. Plus the recovery after wisdom teeth extractions is only a few days. Pain can be easily managed with painkillers and a good temporary routine. Avoid rubbing the area with the tongue and bite down gently", she added.
Patients from San Marcos, Encinitas, Carlsbad, Oceanside, Escondido and Vista are in close driving distance from the dental office and may need wisdom teeth pulled out should click here and download the $100 OFF coupon.
About Allred Dental
Allred Dental is a dentistry office in San Marcos operating a fully-equipped dental lab as well. The services offered here include dental implants, partial and complete dentures, smile makeovers, tooth extractions, fillings, veneers and much more.