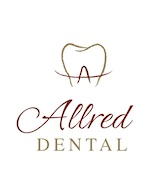 However, if the wisdom tooth has not erupted and is still underneath the gum tissue, an incision will be needed, followed by removal of the portion of bone that lies over the tooth. - Dr. Allred
San Marcos, CA (PRWEB) June 02, 2015
Allred Dental, a dental office based in San Marcos offers a summer special coupon for the months June-September, 2015 along with a $100 off with free oral sedation special for wisdom teeth extractions for limited time only.
"Sometimes wisdom teeth can be impacted, meaning that they are enclosed within the soft tissue or jawbone. They can also only partially break through the gum, causing pain and inflammation of the gum tissue. Removal and recovery is easier in young people, as they do not have fully developed wisdom teeth roots and the bone is less dense. Recovery and healing time in older people does take a bit longer." – explains Dr. Jeffrey Allred.
Patients from San Marcos, Encinitas, Carlsbad, Oceanside, Escondido and Vista are all welcome to use the discounted coupon between June and September, offer consisting of $100 off for wisdom teeth extraction with free oral sedation ($359 in value). The dental office in san marcos also offers I.V. sedation (a $500 additional cost) and nitrous oxide sedation (laughing gas, a $75 additional cost).
"A wisdom tooth can be as easily extracted as any other tooth" – says Dr. Allred. "However, if the wisdom tooth has not erupted and is still underneath the gum tissue, an incision will be needed, followed by removal of the portion of bone that lies over the tooth. A local or general anesthetic will be used. – Allred added.
Click here and download the discount coupon.
About Allred Dental
Allred Dental is a San Marcos based dental office that offers quality dental services, which include implants, cosmetic dentistry, oral surgery, oral sedation, sleep apnea devices, mouth guards, veneers and more.
# # #