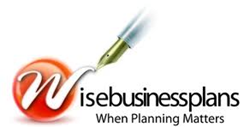 We provide the planning know-how and cannabis business research cultivators need to succeed.
LAS VEGAS (PRWEB) November 08, 2019
Legal medical marijuana cultivation has become a growth industry as public opinion, medical science and state laws increase their support for the industry. Business planning leader Wise Business Plans is now offering medical marijuana cultivators updated market research and the fully customized medical marijuana business plan they need to succeed.
According to IBISWorld.com, over the five years to 2024, revenue is expected to increase an annualized 12.7% to $14.7 billion and in 2019 alone, In 2019, revenue was expected to grow 28 percent. Joseph Ferriolo, Director of Wise, said the company wants to help cultivators get their share of those earnings.
"Many cultivators and medical marijuana business owners understand the medical benefits of their product, from treating seizures to helping cancer patients be more comfortable during treatment, but they may not have the financial experience to create the kind of business plan investors will be looking for," said Ferriolo. "That's where Wise comes in. We provide the planning know-how and cannabis business research cultivators need to succeed."
All Wise business plans are custom tailored to each company's unique business requirements and written by professional business plan writers who consult with the client one-on-one. Every plan includes an option for a free revision and is designed by a professional graphic artist.
"At Wise, we want to support the kind of cutting-edge health and wellness businesses that medical marijuana cultivators are creating," said Ferriolo. "Let us help create the ideal cannabis cultivation business plan for your company."
Wise Business Plans (http://www.wisebusinessplans.com), staffed with professional MBA writers, researchers and financial experts, is a trusted partner for businesses across a broad spectrum of products and services. Our mission is to empower our clients to make the best possible business decisions, boost company performance and facilitate their funding success by laying the groundwork for strong businesses that excite, inspire and retain talented and exceptional employees.