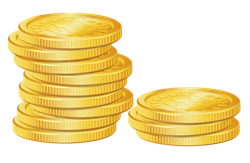 "To take a leap, you have to know where you're standing and calculate just how far you could fall -- or fly -- when you jump."
Las Vegas, Nevada (PRWEB) January 17, 2014
"Of course there's always risk with any business decision, and that risk increases exponentially with something that's speculative," said Joseph Ferriolo, director of Wise, which creates business plans for start-ups and expanding companies around the world. "But a solid foundation is so vital to the strength and health of your business. That fact is, with good planning that creates a strong backbone for your business, the company is in a much better position to stand up to any challenge."
According to Forbes (http://www.forbes.com/sites/kashmirhill/2013/12/31/bitcoins-incredible-year) and other financial prediction powerhouses, the Bitcoin bubble is just beginning to expand, and the time to take advantage is now. For a retail business considering incorporating an experimental currency into its cash flow, the key is understanding the company's financials in the language of conventional currency first.
"To take a leap, you have to know where you're standing and calculate just how far you could fall -- or fly -- when you jump."
Wise Business Plans include not only in-depth financials, but also up-to-the-minute market research and demographics -- information that is absolutely key to understanding whether Bitcoins or other cutting-edge concepts are worth the risk, Ferriolo said.
"Before you commit yourself to taking a chance, you have to know how your customers or potential clients will react. The fact is, is they won't take advantage of a new service or they don't appreciate it, it's not work the struggle or the stress, both financially and emotionally."
But with help from Wise, companies can plan to succeed, with big risks or with small.
"We're here to help our clients through every change the market experiences. From Bitcoins and on o the next big thing -- we'll be here to help you plan to weather the storm and come out stronger when it's over."
Wise Business Plans (http://www.wisebusinessplans.com), staffed with professional MBA writers, researchers and financial experts, is a trusted partner for businesses across a broad spectrum of products and services. Our mission is to empower our clients to make the best possible business decisions, boost company performance and facilitate their funding success by laying the groundwork for strong businesses that excite, inspire and retain talented and exceptional employees.